Freeze Too Cold is a Professional Musical Artist known for making amazing songs and making an impact on all of his live performances. Growing up in West Los Angeles, Freeze Too Cold always knew he wanted to be an entertainer. In his youth, he was able to find an outlet and started writing his own music at the age of 12. From then on, Freeze Too Cold has been constantly expanding his craft, impressing pro's in the music industry with his talent and making the audience go wild! Freeze Too Cold is one of the Hottest Rappers on the Rise in the industry and he has some amazing new music in the works.
Skilled Freestyle On The Mic
Freeze Too Cold can make a crowd come alive on all of his live performances. What you all might have not known is that on most of his music, Freeze Too Cold is free-styling!
Freeze Too Cold Has New Hit Music In The Works:
Freeze Too Cold is currently working on a new album and dropping his 2nd EP Cold World 2.  His First Ep Cold World 1 was released in Late August 2020 and was a major hit.  We can't wait until the new music comes out!
Launched: Limited Edition Hats Freeze Too Cold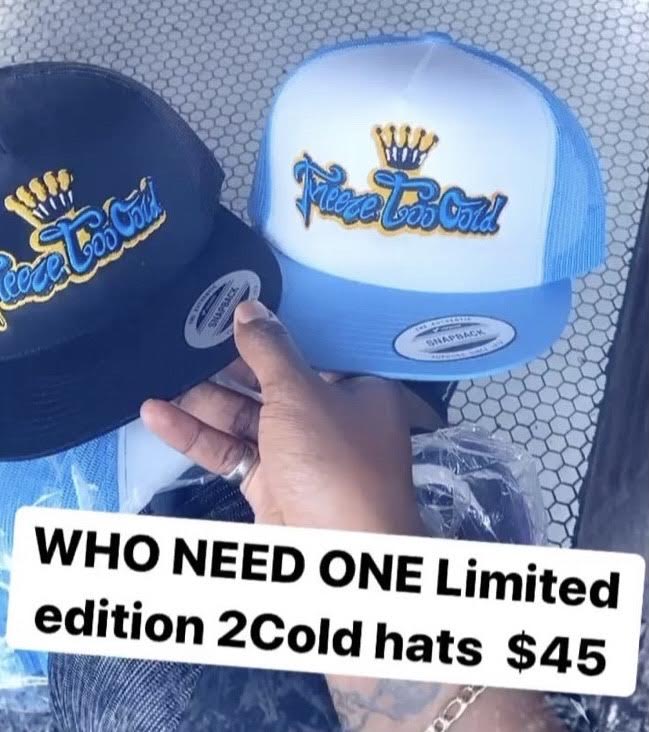 Two limited edition Freeze Too Cold has have officially been released and are available for sale $45. Make sure you check it out if still available.
Official Social Media Fans can follow: