Tyler Covington is an American actor making his debut leading role in the feature film "Diligence", expected in 2023. Tyler is a represented and trained actor in the film industry. He has starred in a variety of quality productions and is continuing to make his mark in entertainment. From a young age, Tyler was interested in movies, theater, and the arts. He excelled in high school and college with many achievements, awards, and graduated with honors, earning his Bachelor of Arts Degree! Tyler started to pursue a professional career in the entertainment industry in 2010, where he worked on various projects, attended local theater, and trained with various acting coaches to further dive deep into his talent. Tyler is rising in the industry, he recently finished filming "Pursue' as the role of 'Troy', the film is starring award-winning actor Eric Roberts, Tyler has also starred in popular TV-Series including "Ozark'. Read more news below to find out the latest on Tyler Covington and his most recent film!
FILM NEWS: TYLER COVINGTON STARRING IN UPCOMING FEATURE FILM "DILIGENCE"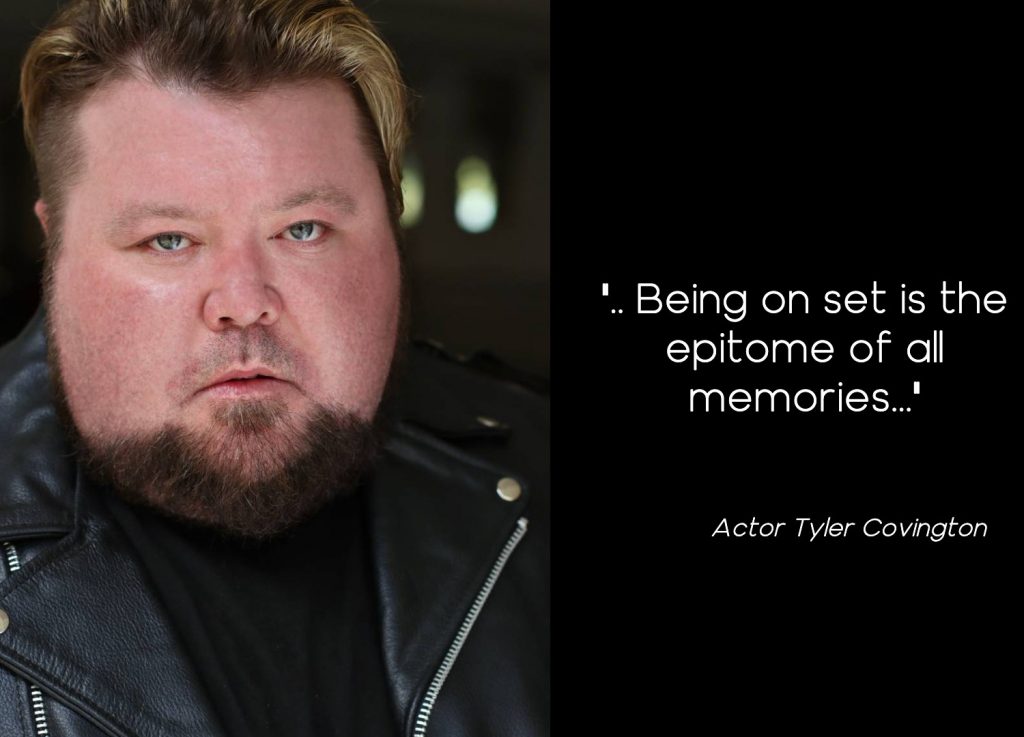 "Diligence" is a 1 hour 3 minute sports genre feature film. Actor Tyler Covington leads in the film as Coach Kenny Richardson. IMDB Describes the film as:
"Coach Kenny Richardson and Tick were once standouts at Hardwater High school, an elite football school located in small rural towns of east Tennessee. As adults, they struggle to keep their personal affairs away from the gridiron and their conflicts at home while Kenny Richardson coaches his team to another high school football state championship."
Tyler Covington shares how he got started in the entertainment industry:
"I got into the industry in 2010, working on various projects as a background artist before becoming a trained professional actor. I was drawn to the industry for the love of the craft and the magic of bringing characters to life. I watched so many of my favorite artists growing up from early childhood that I fell in love with the art."
The film is Tyler Covington's first leading role and is set to start filming in 2023. Mark your calendars and keep up with the films official IMDB page to get the latest updates on the release!
FOLLOW ACTOR TYLER COVINGTON ON SOCIAL MEDIA: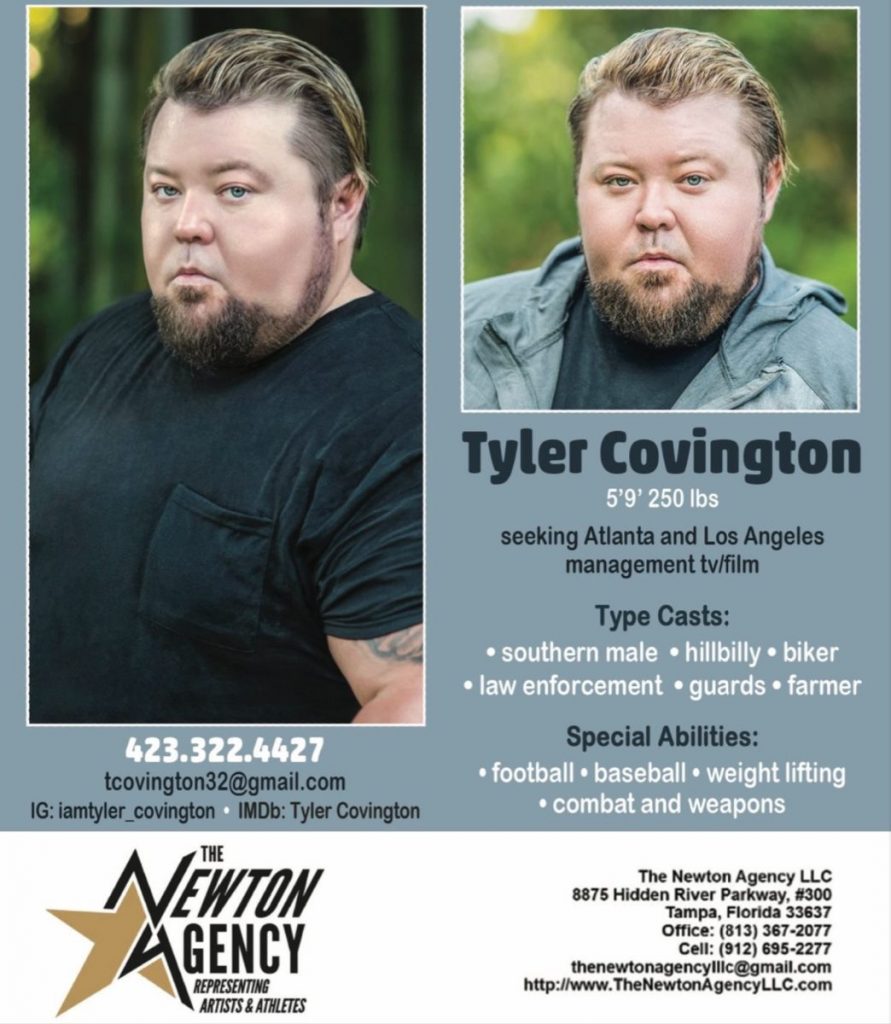 Instagram: http://www.instagram.com/iamtyler_covington
Imdb: https://www.imdb.com/name/nm12866687/
Booking Representation: https://www.thenewtonagencyllc.com/covington-tyler