Just Fame got a chance to interview Director, Editor and Motion Graphic Designer Vihang Walve. We got insights into his short film The Last Reverie, his upcoming projects and much more!
Q. Vihang Walve, It is wonderful to have you on Just Fame. How are you doing?
Vihang Walve: I am doing very well, thank you. Thank you for having me.
Q. Your short film The Last Reverie has won quite a number of awards! And we will talk about it but before that please tell us a bit about yourself.
Vihang Walve: I work as an editor and motion graphic artist and moonlight as a director. I started my career as a storyboard artist in India but I was always drawn towards post-production. I felt that is where you bring the story to life! It was clear leaving my old career in India and starting from scratch in a new country would be challenging. And it was. But it always smelled of opportunity.
Along the way, I learned to stick with my intuition and my unique perspective. Plus, I've tried to follow that nice quote by Maya Angelou that says people will remember you by how you make them feel. I've tried to follow this in my career and it's served me well.
Q. What motivated you to embark on this journey to become a Film Director and an Editor?
Vihang Walve: We all have that moment when the work you have been doing so far and the things you are interested in come together and start making sense. For me, it was watching Jurassic Park in a theatre and being scared shitless. I thought to myself "This is it. I want to make films!"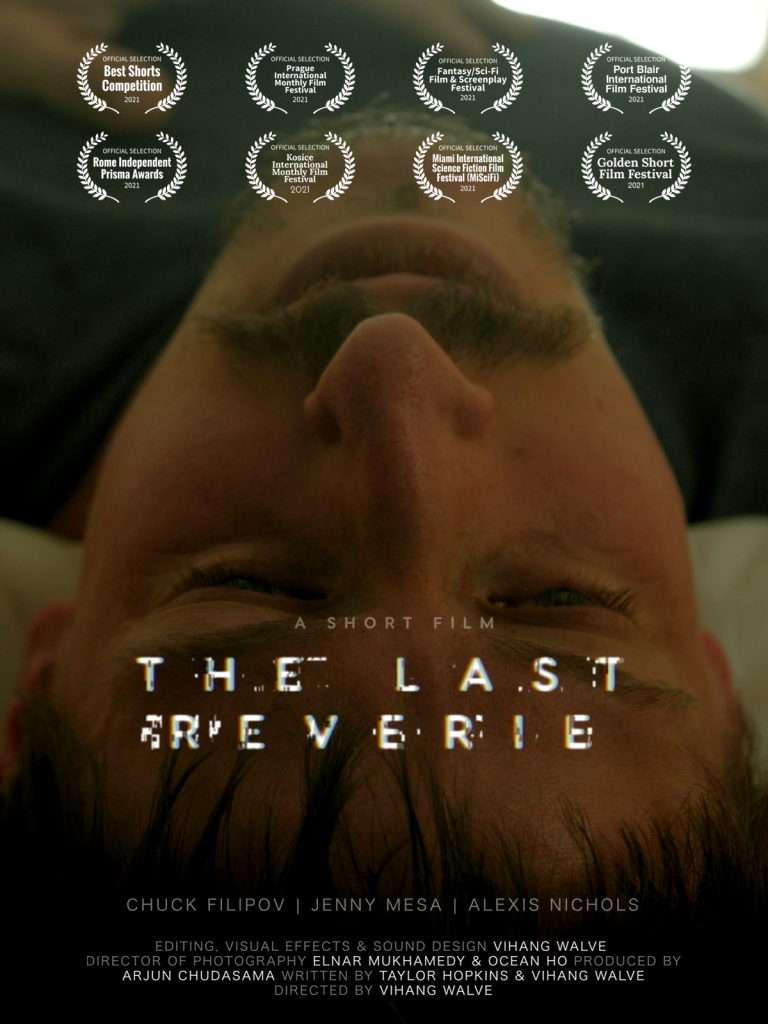 Q. Speaking of The Last Reverie, any specific creative process that you followed while you were working on this project?
Vihang Walve: The Last Reverie is a reflection of the future and an exploration of how technology is altering us as humans. The creative process was the byproduct of mindless scrolling through my phone, swiping right and left, and procrastinating. I realized that it's so easy to get distracted and distant from reality when you have a mountain of information in front of you 24×7. Alexa, Google, Facebook are endlessly collecting your data, habits and navigating targeted ads constantly. I wondered, what if the modern AI that processes all your data also processes all your feelings and behavior and keeps providing suggestions until you forget completely what you are worried about? That's what inspired me to write a story that may very well become our future reality.
And yes, of course, the experience of break up also helped.
Q. How was the experience working with Film Director Mani Ratnam?
Vihang Walve: Working with such a famous and genius yet humble director like Mani Ratnam was a dream come true. I was privileged to work as a storyboard artist on a feature film and also work on the set with the production crew and actors to get hands-on experience. Filmmaking is an arduous process and there are thousands of people working behind the scenes to make things happen.
Sound of Sleep: MTv from Vihang Walve on Vimeo.
Q. You are leading the post-production for a feature film. Any thoughts you would like to share about the project or is it too early?
Vihang Walve: The feature film I am working on is a political mystery thriller entirely filmed on computer screens. In addition to leading the post-production, I'm also working as an editor and motion graphic artist on the film. Shot in July 2021 the film is currently in editing and is expected to be completed by the end of 2022.
Q. Any word of advice for aspiring filmmakers who are willing to start out in this field?
Vihang Walve: If you have talent, willingness to work hard, and perseverance with your goals then the sky is the limit.
Q. What's next? What other projects and films are you working on now?
Vihang Walve: I have some amazing projects lined up for the future. Currently enjoying working with MasterClass as an editor. As I mentioned earlier I am in the post-production phase for a feature film which is expected to be completed by the end of 2022.
I will be working with Designory, a global, award-winning, marketing agency with expertise across the content creation spectrum including digital, print, and video. I will be working as an editor on this upcoming Nissan commercial.
I am also collaborating with director Abhishek Chandra on a music video with Los Angeles-based Hip-Hop artist Jesse Cooley aka FOUR. The first two videos are already in production. The first song, "Rock and Roll Soul," was released in February 2021 followed by "Love and Hate." Video production for both songs is underway.
Q. Lastly, as we ask all our guests on Just Fame. Any closing thoughts that you would like to share with the world and our readers?
Vihang Walve: Thank you for making this platform available to share my thoughts. I appreciate that.
I really hope that we find some sort of normalcy in this post-pandemic world and get together with the people we love, enjoy movies, eat popcorn and share our experiences with the world.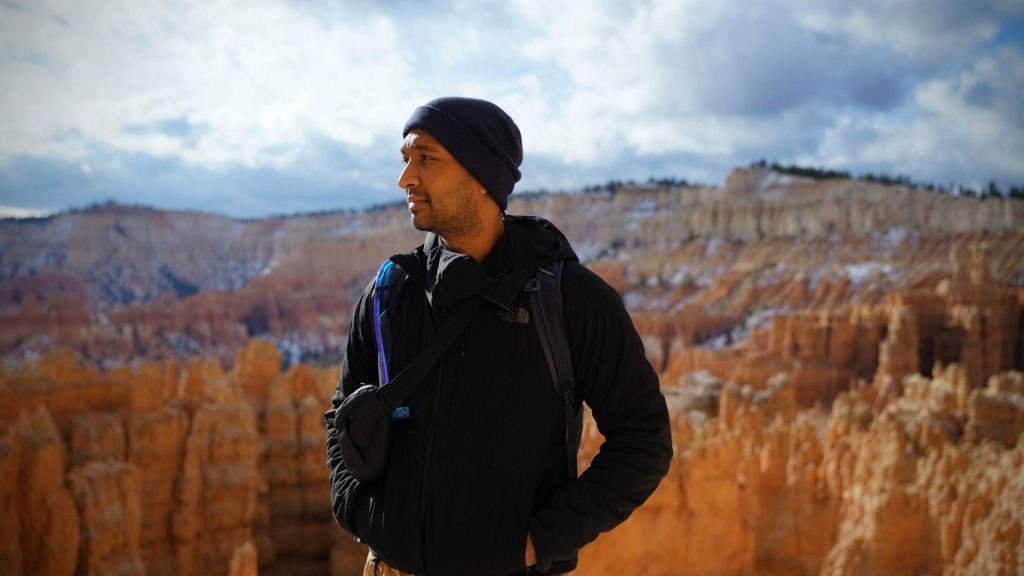 About the artist: With over a decade of experience in leading post-production with multiple companies for global clients such as Wells Fargo, Kia, Lexus, Honda, AirBnB, Canvas Worldwide, United Healthcare, and more, Vihang Walve is an Indian-born, award-winning Director, Producer, and Editor. Having worked with Bollywood stalwarts like Mani Ratnam, Shaad Ali and Manish Malhotra, Vihang has also accumulated vast experience and success in the West, heading projects to completion for major production houses and independent clients alike. He has successfully led CBS Ecomedia and BNO.com's video production departments, creating several commercials, promotional videos, profile videos, and informational videos generating brand awareness.
Vihang Walve's film The Last Reverie has won multiple awards at film festivals like Prague International Film Awards, Golden Short Film Festival, New York Movie Awards, Vienna International Film Awards and Milan Gold Awards. His work has also received nominations at Valencia Indie Film Festival – VALÈIFF, Southern Shorts Awards, Miami International Science Fiction Film Festival and many more.
For further details visit: