Death on the Border was written and directed by Wendy Wilkins and stars Danny Trejo(Machete), Frank Whaley (Pulp Fiction), Eric Roberts (The Expendables), Shannon Elizabeth (American Pie), Kika Magalhães (Sundance Hit the Eyes of My Mother), Iseluleko Ma'at El 0 (Port Charles), Jay Hieron (Boneyard), Robin McDonald (Finding Steve McQueen), Dutch Johnson (Max Original Made for Love), and Wendy Wilkins.
IMDB describes the film as "Two determined women vie to escape their abusive relationships with a dirty detective at rock bottom, determined to move sex trafficked girls over the Mexican border."
OFFICIAL STREAMING & MOVIE SITES: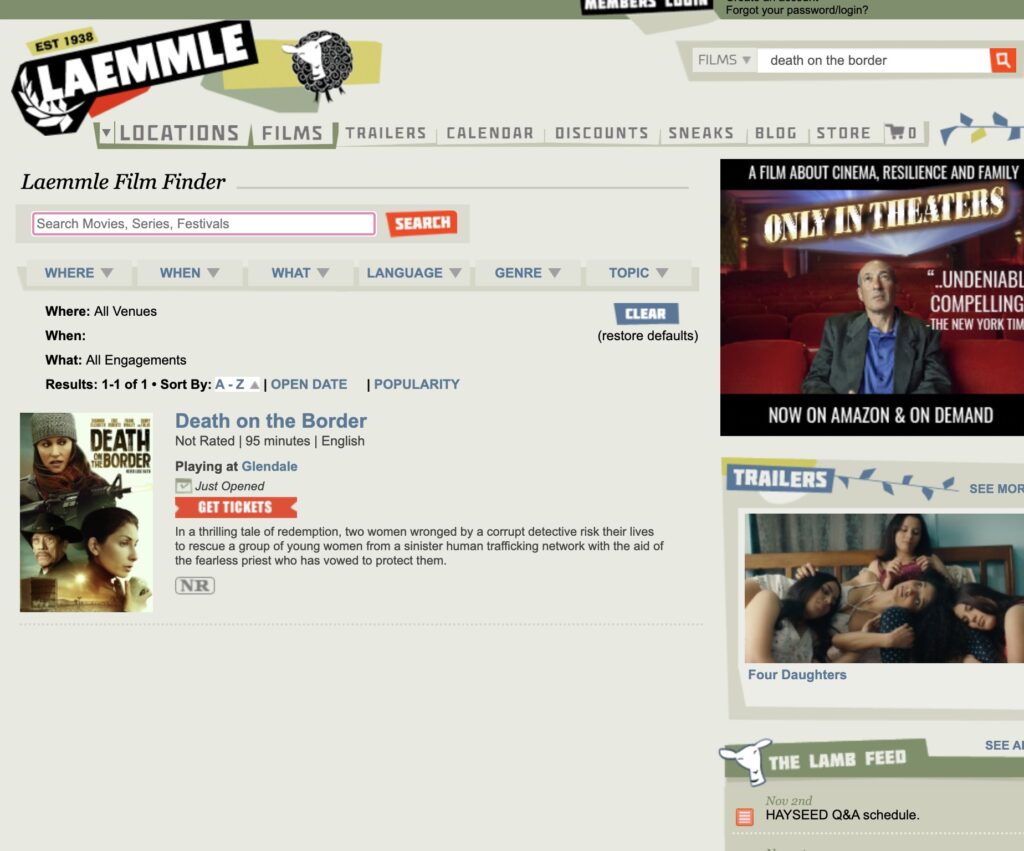 Death on the Border is a must-see movie. Rising actress, producer, writer, and director, Wendy Wilkins is making her mark in the industry! Death on the Border was released November 3, 2023, and is now showing at the Laemmle Movie Theater in Glendale, California, and available for streaming on Vudu and Amazon!
Check out the official streaming sites below and follow Wendy Wilkins on her social media for all the latest. 
https://www.vudu.com/content/browse/details/Death-on-the-Border/2558457?cmp=OrganicSearch~Vudu~GoogleWatch
https://www.amazon.com/gp/video/detail/amzn1.dv.gti.21cca53d-9df5-452c-886e-3acbd397775d?autoplay=0&ref_=atv_cf_strg_wb
Follow Wendy Wilkins on Social Sites:
https://www.imdb.com/name/nm2706281/
https://www.instagram.com/wendywilkinsoz/?hl=en