In the vast expanse of the cinematic world, where storytelling meets the art of visualization, certain individuals stand out for their exceptional talent and unique vision. One such luminary is the gifted cinematographer, Danni MA. With a portfolio teeming with incredible projects, Danni MA's work transcends the ordinary, turning every frame into a masterpiece. Today, we have the privilege of featuring this remarkable talent and diving deep into the visual symphony Danni MA creates.
Q. Welcome to Just Fame! How did you get started in cinematography, and who were your earliest influences?
At 17, my aspiration was clear—I aimed to become a painter, an artist. Serendipitously, I attended William Kentridge's exhibition, an experience that left me in awe. Fueled by inspiration, I embarked on creating videos with sketches. Despite my initial lack of understanding of film, I took a leap and enrolled at Sydney College of the Arts to pursue a degree in Film and Visual Arts. Throughout my undergraduate studies, I acquired a solid foundation in experimental videos and theories related to contemporary art.
Post-graduation, I sensed it was time to delve into the technical aspects of narrative filmmaking. Driven by this conviction, I decided to come to America and enrolled in the Film and Television major at the Savannah College of Art and Design (SCAD). At SCAD, I absorbed everything necessary to become a skilled cinematographer. I worked as a Director of Photography on numerous projects during my time at school, honing my skills. John Seale being the most influential. His timeless approach to cinematography, embracing new technologies and formats, has profoundly shaped my perspective.
Q. How would you describe your personal cinematographic style, and how has it evolved over the years?
When I first entered film school, I acknowledged my limited knowledge of cinematography. Every opportunity became a chance for growth, and I approached each one with unwavering seriousness, absorbing notes and suggestions from both professors and classmates. Determined to evolve, I immersed myself in years of practice and learning, eventually carving out my own distinctive style of cinematography. Personally, I have a profound affinity for dynamic camera movement, which is why I also specialize as a steadicam operator. The art of moving the camera adds an extra layer of emotion to the footage. My
Q. With the rapid advancement in film technology, how do you keep yourself updated, and how do you decide which equipment best serves the story?
I dedicated ample time to watching YouTube videos on new technology and test footages. Additionally, attending CineGear, one of the most significant film gear events in LA held annually, became a ritual. It's a platform where film-related companies unveil their latest technologies and gears. I revel in the opportunity to learn and test out these new gears. Understanding the capabilities of these innovations enables the creation of novel filmmaking techniques and camera movements.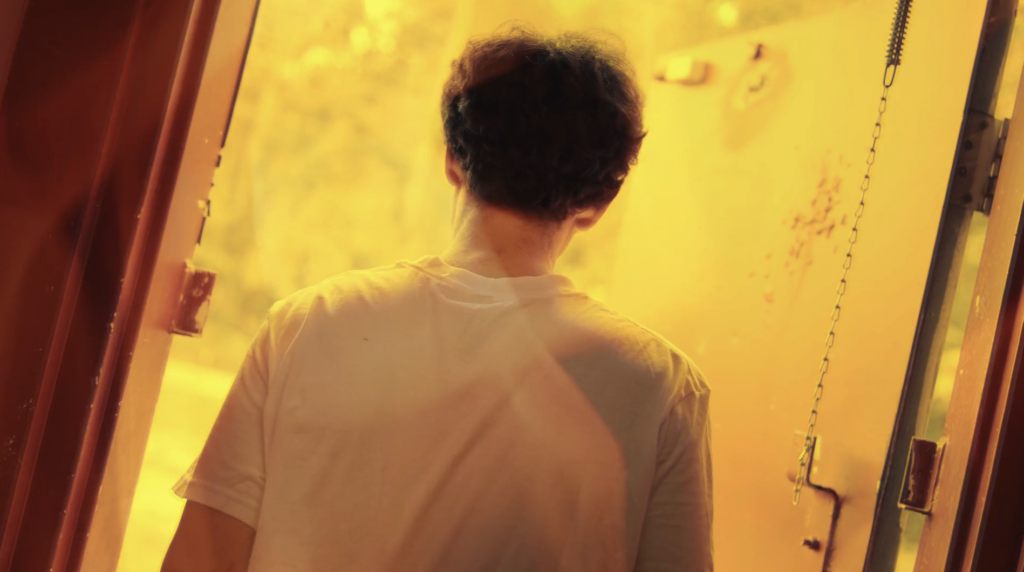 Q. In the age-old debate between film and digital, where do you stand and why?
While I may be considered too young for the film era, shooting something exclusively on film is currently a goal of mine. Despite never incorporating film into my projects thus far, I've immersed myself in the masterpieces shot on film. The distinct texture and emotions captured on film resonate with me in a way that digital mediums can't quite replicate
Q. How do you approach the use of color and lighting to convey mood and tone in a film?
In the music video 'More,' I chose orange and cyan as the main theme throughout the entire piece. This dynamic combination, often seen in action films due to their status as complementary colors on the color wheel, is a technique frequently employed by Michael Bay in his Transformers films. While my music video isn't an action film, it shares similarities with the genre. Despite being crafted for a rock music piece, it embraces conflict, climax, and rhythm, mirroring the intensity found in action films.
Q. Can you share an experience where your vision clashed with a director's? How did you navigate and resolve it?
As a cinematographer, my role extends beyond capturing the best angles and looks for the actors. Fundamentally, it's about using the frame to narrate the story. Images, in service to the storyline, emotions, and actors, play a pivotal role. While cinematographers and directors often share the same goal, individual opinions on what serves the story best can vary. When time allows on set, I make it a point to pitch my ideas to the director, explaining the rationale behind my suggestions. This collaborative process often involves testing different approaches during editing. The clash of ideas is a positive sign—it reflects a collective passion for the project, ultimately leading to the best possible outcome.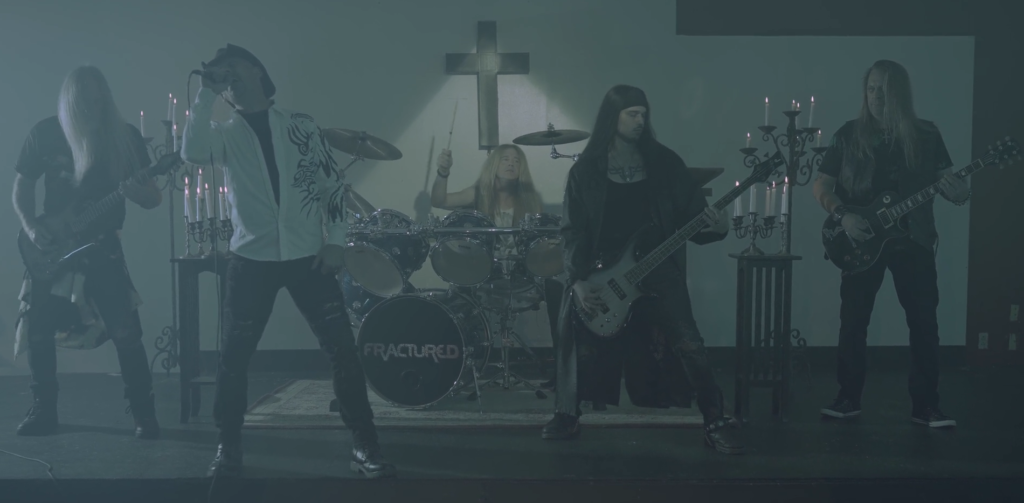 Q. With the rise of virtual production and augmented reality in filmmaking, how do you see the future of cinematography evolving?
I've had the opportunity to watch numerous exceptional films shot on XR stages, and it's evident how this technology has revolutionized the production process, saving both time and money. The freedom it affords cinematographers with limitless frames is truly remarkable—I can place the camera wherever I envision without concerns about unintended elements in the frame. Virtual production is undoubtedly the future, and I strongly believe in embracing this technology for its transformative potential.
Q. What is one piece of advice you'd give to someone looking to start a career in cinematography?
Filmmaking is inherently a collaborative effort—it's not a one-person job. In this dynamic environment, effective communication becomes the linchpin. While there may be moments of agreement and disagreement among team members, expressing your ideas is the key to maintaining smooth collaboration.
MORE_FINAL (1).mp4 from Gray MA on Vimeo.
Q. Can you share a bit about any recent projects you're particularly proud of and any upcoming films we should look out for?
I had the privilege of shooting two feature films last year, both set to be released on DVD and online platforms in the coming year. The first is a thrilling mystery drama, while the second adopts a film noir style, weaving a detective murder story with a touch of comedy elements. I take immense pride in both projects and sincerely hope that the audience finds them as enjoyable as I do.
For details about upcoming projects follow the artist on official social media:
https://www.instagram.com/gray_all/
https://vimeo.com/user75777488