With two extraordinary songs, William Devaughn; and Damon Foreman beat the odds on North American Radio.
As a new generation of artists continues to make lackluster tunes, two celebrated legends show the world that exceptional music still exists.
William Devaughn's r&b masterpiece, "Love in Any Language," is one of his most impactful singles since "Be Thankful For What You Got" (1974).
And Veteran musician Damon Foreman is one of the few artists who can remake the 1974 classic and make it sound modern.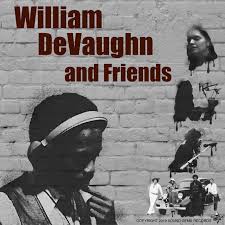 The powerful remake of "Be Thankful For What You Got" and "Love in Any Language" made their radio debut in North America this month.
Exceeding All Expectations: Both iconic songs, classified as r&b, are outperforming pop stars Adele, Elton John, and Taylor Swift in the United States.
To hear both singles, Listen to Sizzling Radio, the North American Station.