Considering the fact that five great models were selected for the shoot of the innovative DS MERCH, it is more than crucial to know how the models felt. After all, they are the depiction of the merchandise more than anybody else.
When the talented people were interviewed, they were in the view that the shoot was fun, energetic, and wrapped up in one hour which is astonishing. As for Kelvin Zucule, he stated that he was well familiar with the set as it was not his first time. It's understandable that they would want to collab again.
MARVIN MTS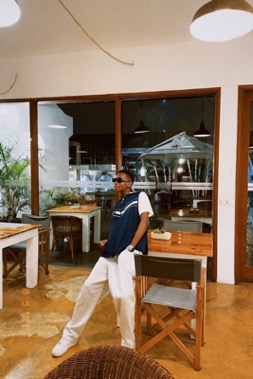 Not everyone knew Dilyer as Kelvin and Arnovo. They consider Dilyer to be one of the closest friends they have and it is sweeter than expected. But when it comes to Marvin, he explains the series of events as Life changing! He said, "it happened everything almost overnight, one-day Dilyer reached to me and told me that he had life-changing news, later that day he sent me the details and I was more than happy to be a part of this project". Later, the friendship grew when Marvin wished Dilyer a very happy birthday. It's almost magical but it's true.
OCTAVIO OSCOFIELD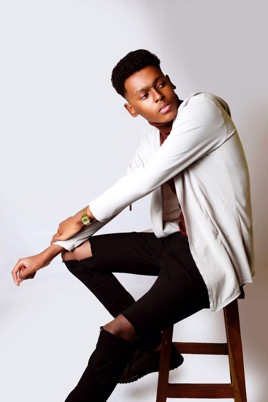 Each of the models has distinct hobbies which make them unique in their own way. Kelvin Zucule mentions that his major goal is mainly fashion. As he mentions, "My only real hobby at the moment is fashion, as well as my largest interest. Besides abstract and contemporary art and a bit of interior design, all I really pay attention to is fashion", which shows his great interest and attention to fashion.
Talking about the online presence of the models, each has a major fan-following on Instagram and other social media accounts. Marvin mentions that he was majorly active on Instagram and loved the family it created.
LISA CIPRIANO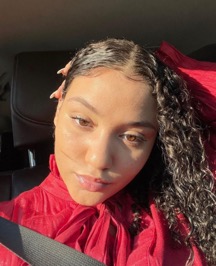 However, Marvin and Lisa share the views of having a low-profile online. Lisa beautifully gave words to the reality of social media by explaining, "I believe social media shouldn't be a place where you find yourself and find your happiness but rather a place where you share your most treasured moments/experiences/ideas."
However, they all are up for sponsors and would love the engagement for future growth and development in the fields in which they are skilled. Mentioning skills, it comes to the part where it is no doubt that each one has immaculate skills that are worth the mention.
It is evident that everyone has a fashion icon that they completely stan. For the models, Octávio is amazed by Zendaya & Alton Mason, Marvin with Luka Sabbat, Kelvin with Matthew Williams & Kerby, Lisa with Saweetie, and Arnovo with Teosson, Tyler. It explains their uniqueness in taste and style on a whole level.
To sum up their secret of happiness in their life, or to be more specific stating the principles of life, they have some things in common and that is faith, determination, keeping it simple, and living life by being yourself. It's just that and everything else happens on its own.
ARNOVO JUNIOR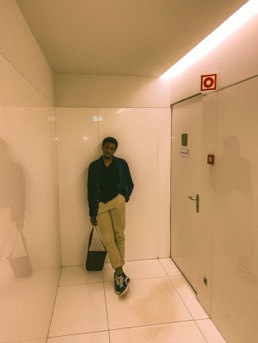 Let's not forget the models' hopes and dreams as they are the things that make their eyes shine through the cameras. If things go as planned, the audience will be seeing Octávio Scofield in Soap opera, Lisa as a millionaire, and Arnovo as a petroleum engineer and model.
Ivan uane and king d met because of the teen vault awards of 2021 when they tied the whole internet had created a drama between the 2 boys, but somehow after dilyers victory, they became visibly close friends and even collaborated for DS MERCH.
KELVIN ZUCULE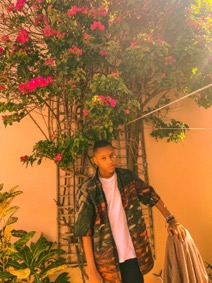 As for the others, their personal goals are glorious and they hope to work with Dilyer in the future as well. They believe that it was one of the major projects which they ever did and they will be looking forward to more with King D!
What about sovereign D? What do they think? We asked them and they told the press conference:
Arnovo: "Dilyer previewed the song to me like 3 weeks before releasing it, and when I heard it for the first time I was awestruck, I couldn't believe it was him. when I got to hear the whole thing I was still shocked, it's such a great song, I'm really proud of him, he went very high on my expectations; considering it's his first song, it's so catchy, better, and nice compared to many who do music for a living."
IVAN UANE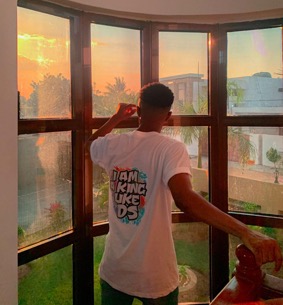 Marvin: "SOVEREIGN D is actually a really nice song, Dilyer was able to put his feelings out through this song what makes it more enjoyable, My favorite lyric is "Waiting it out yea" would I mean it's catchy, outgoing, And fun, I listen to it everyday!! And by the way, stream SOVEREIGN D!"
Lisa: "I listen to it every day! I love it, my favorite lyric is, "Hustle hustle all in silence, so many of my haters dialin". And I would be the very same lyric."
MUAAWIYAH RAVATE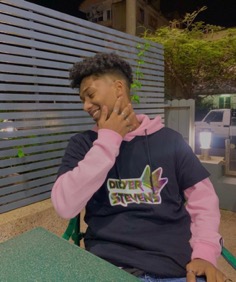 Octávio: "Well generalizing the own message he brings to the people or for us, it's prior for me. When he shows us that he is coming, he's not the kind of person who gives up, I even told him. If that is what he thinks he loves, he must keep enjoying it. No matter what people think, just be you, enjoy your life, and shine. Because you have the brightness."
ARISTIDES FANUEL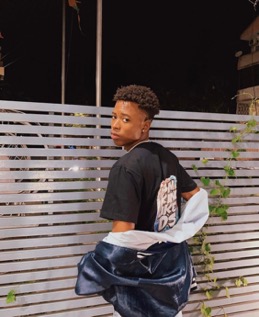 Kelvin: "I do listen to it occasionally and to this day I'm still really impressed. When he first told me he wanted to give music a try I didn't know how to feel about it. However, with this song, he convinced me that he can do whatever he puts his mind on, and he always delivers, my favorite lyric is: "Just wanna get myself through the pain" is a lyric I'm sure many of us can relate to. We all have highs and lows and when we're going through a rough stage, all we really want most of the time is to feel understood and to be happy again. About the merch, "Hustle hustle all in silence" is a solid choice. Many people are working hard in silence hoping that the results of their work make the noise for them, so I reckon this line would be meaningful and also somewhat inspirational.