Stepping out from the world of influencing into the music industry is the brilliant challenge taken up by renowned internet sensation Jonathan Eiter. Announcing his new single 'Gravity' to a whole new audience, that exciting challenge has borne the intoxicating pop fruit that is taking on a life of its own.
Emerging out of Rochester Michigan, Jonathan has brought all that knowledge acquired through broadcasting to the song-writing space and applied his soulful melodies for his fans to enjoy. Influenced by Ariana Grande, Troye Sivan, Kim Petras and Justin Bieber, his music has featured on the popular Roblox game RoBeats that has amassed a player base of over 200 million players.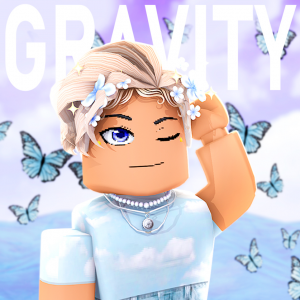 Pop sensibilities permeate and underpin 'Gravity' as Jonathan explores the notions of falling inescapably in love and being forever captured in its spell. Infectious beats and an addictive refrain immerse the audience in a story only he knows how to tell. Glamorous, inviting and talented beyond measure, 'Gravity' represents another string to the bow of Jonathan's already successful career.
The vocals are sublimely orchestrated over a bed of pop colors, delivering a textured pallet of sound and emotion that cannot be denied. It is a forever memory, a touchstone for the heart and a reminder that talent will shine no matter the medium they work in. The song itself is testament to Jonathan's desire to bring joy to his expanding fan base and is undeniably the beginning of a very successful singing career.
This is the moment that Jonathan Eiter truly makes a statement to the world. A journey that has only just begun and points to a future far more brilliant than he ever imagined. Under the guidance of producer and songwriter Jonathan Gamble, 'Gravity' is by no means the disposable pop that dominates the airwaves today. Balancing craft and emotion with structure and an intimate understanding of the lyrical content created to draw the listener in, the song is a complete package of textures designed to anchor you to that place and time where love placed you in its full unrelenting embrace.
As the world breaks free from the recent darkness to experience a whole new world of musical delights, Jonathan Eiter is leading the way to a dawn of unimagined pleasure. As 'Gravity' takes hold, that vision will be one his audiences can fall into and be forever changed by the experience.