Diana Matlak is a professional actress, Latin dancer and one of the rising star talents in the film industry. Diana was originally born in Poland, she started training as a dancer at the age of 6, her talent, passion, and drive led her to compete at many dance competitions throughout Europe and win as a semi-finalist at the notable Polish Latin Championships in 2008.
Diana Matlak decided to make her big move and officially move to Los Angeles in 2014, at the heart of the entertainment industry, to follow her acting career and she certainly has had great success ever since. Matlak has starred in over 40 different film productions and her latest film "Coincidental Romance" is a hit that you don't want to miss!
DIANA MATLAK AS NATALIE IN THE FILM COINCIDENTAL ROMANCE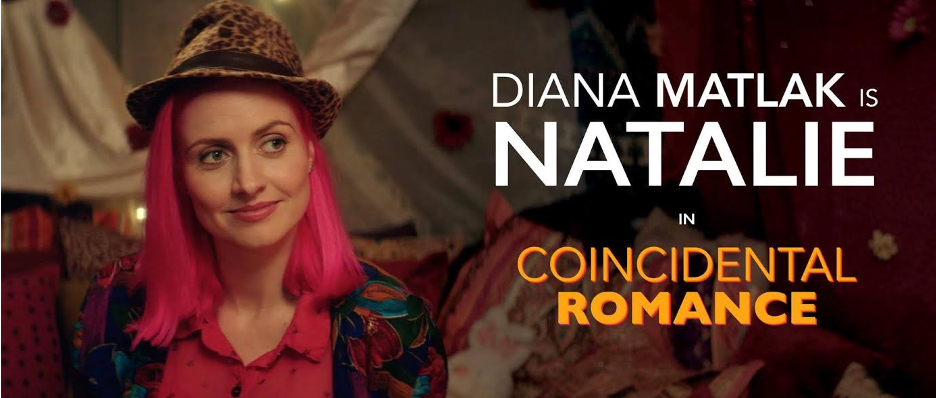 Actress Diana Matlak leads as Natalie in the latest feature film "Coincidental Romance"! The film is about love, friendship and following your dreams. Diana plays the leading role of Natalie, a fashion designer who finds the strength to start again to pursue her fashion career after a long pause due to self-doubt and lack of support. 'Coincidentally' a neighbor who shares the same love for the arts moves into the apartment above her and we can certainly say that it may spark a 'COINCIDENTAL ROMANCE'.
MAKING OF "COINCIDENTAL ROMANCE " & THE CAST AND CREW
Coincidental Romance was written by the director and writer Joseph Brandon and co-written by actress Diana Matlak. The film has an amazing cast and crew. Actress Cissy Wellman from The Outlaw Josey Wales also starred in the feature.
In an exclusive interview with Diana Matlak on Starz Treasure, Diana Matlak on the cast, crew, and making of Coincidental Romance:
"I really loved working on that project. Everyone was dedicated and hardworking. I had the pleasure of starring alongside Cissy Wellman (The Outlaw Josey Wales) and I co-wrote the movie with Joseph Brandon, who directed the picture. I had a lot of fun making this movie. It's very close to my heart, not only because I was involved in creating the story, but also because I specifically like the message of the movie; that it's never too late to start over because dreams have no deadlines and that you often meet your loved one "by coincidence". I think a lot of people can relate to what Coincidental Romance is about. It gives hope that we are responsible for our success and we can follow our dreams, even though it might seem hard at times." – Diana Matlak.
FOLLOW ACTRESS DIANA MATLAK ON HER OFFICIAL SOCIAL SITES: