Today we will be featuring the talented and inspirational James C.B Gray and giving you all the latest official updates! James is a multi-dimensional award-winning American Actor, Producer, Drummer and a powerful Civil Rights activist. He has been given the nickname "The Bronx Renaissance Man." As an actor, James has been seen playing roles such as DEA agent, lawyer and many more roles in action and drama genre films, but he doesn't stop there, James C.B Gray is known to be a versatile actor and can do play any character he sets his mind too. James C.B Gray is a professional SAG-AFTRA union actor, he has been trained by the best and making his mark in the film industry with each new project he stars in and produces. Read below the latest film news:
LATEST MOVIES AND PRODUCTION NEWS
James C.B Gray has starred in many different productions, we will give you the latest scoop below about his 2 most recent film works currently in development.
ACTOR JAMES C.B GRAY – PLAY BOOK REDEMPTION
James C.B Gray will be starring and producing a movie is called "The Playbook Redemption" the film is an urban drama set out in the Bronx. It is a tale of friendship, violence, and life-changing redemption.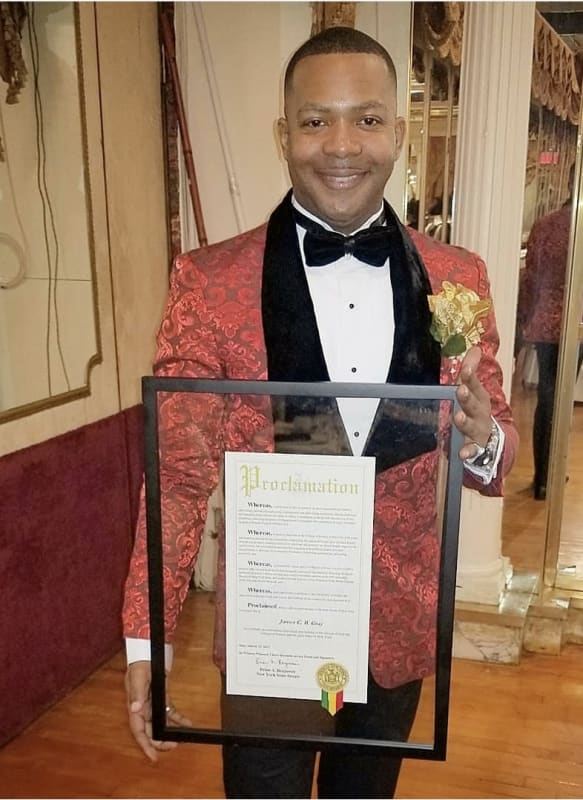 A MUST SEE PRODUCTION OF "MIDDLE MEN" DOCU-SERIES
James has a life experience of police brutality which he was successful to win. Throughout the years James has continued being the best at his craft and making a great impact in the film industry. Police brutality is one of the most controversial topics that has lead to protests around the world in the year 2020. James C.B Gray is producing a new 3 part docu-series called "MiddleMen" about police brutality and corruption within the justice system. The doc series will feature real-life stories of occurrences that have happened, injustices causing life-changing experiences. The "MiddleMen" is an amazing docu-series with a powerful meaning behind it that will truly touch and bring awareness to audiences.
James C.B Gray is known for producing many great productions in the past that have been picked up by NBC subsidiary network WNBC. We will defiantly give you all a release date once this new docu-series comes out!
OFFICIAL SOCIAL SITES TO FOLLOW JAMES C.B GRAY
www.facebook.com/james.c.gray.50