Myra The Doubtful Witch is a story full of fun and horror. The story has a Halloween theme and kids are sure to enjoy it. It is full of Monsters and Pumpkins. Follow Myra's journey to success. Will she have faith within herself and leave all of the doubts behind and become a Witch finally.
About the author: Fazilla Shujaat is a Childrens Book Author. Myra The Doubtful Witch is her fourth book. Fazilla has been in the writing field for over 15 years. She enjoys book and script writing. Writing is her passion. Her books are full of adventure and fun. The books also have a special important message in them for kids.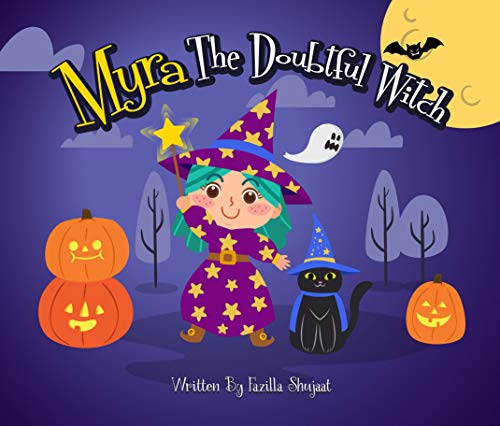 "Writing is not easy. If you can do it then it is a Blessing. Don't write and then put it away. Let people read and see your work. Get your work published and don't give up." – Fazilla Shujaat.
The book is now available on Amazon!