Santi Lawson is an Actress and Pro Music Mixer creating a variety of amazing soundtracks for films including a personal touch of cosmic vibes to all her soundtracks. Santi started her passion for the arts at a young age, she has expanded her career over the years and is doing an amazing job in both acting and music mixing. Read below the exclusive interview 2021 with Santi Lawson:
EXCLUSIVE INTERVIEW WITH SANTI LAWSON 2021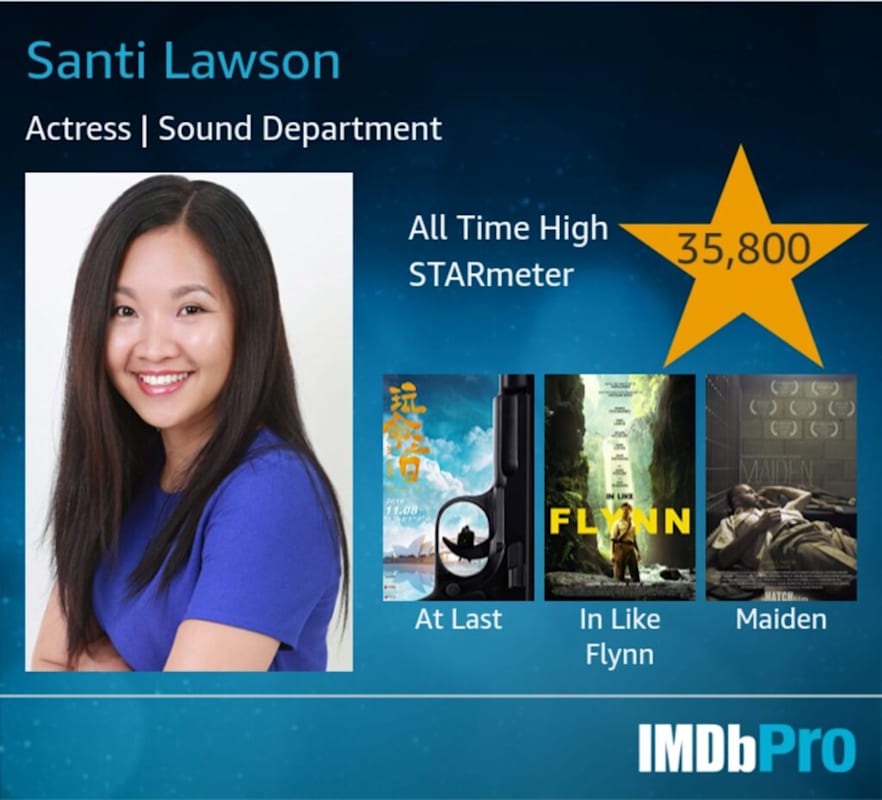 Q: Santi, you are a professional and well educated music mixer and actess, give us an overview of how you create amazing soundtracks and how long can the process usually take?
Santi Lawson – A: Once you know (the basic) process of how to use the software, It is depending how you studio are setting up, With Pro Tools DAW (but mainly for Live Recordings) as well you may use it for Electronic music creations. Logic Pro X – for electronic music design. I've also used Ableton Live 8, I would prefer Pro Tools, Logic Pro X, so much feature for these too.
Sometimes, depending, how live you want the project will be, whether less live, more electronic or just in between that's how I would do mine – music styles into the mix of electronic music and soundtracks mix or combined into one soundtrack.
With my previous project that I had completed  (link below), this one took me about 1 week to complete everything.
Q: Music is an important part in Movies and drives an audience to experience various emotions in a film, as an Actress and Music mixer you certainly get the best of both worlds! Tell us, what you enjoy most about it?
Santi Lawson – A: As a Soundtrack composer, sound producer, sound design, everything all of the above for everything films and audio industry. For me, there's one thing that I will not do, especially, when creating Foley that you must carefully, treat everything with care, as to use any Animals sounds that I will not use or do in anyway. Everything sound is must be 100% Vegan.
You can call me sound department (as mentioned in my IMDB portfolio) which is all of the above, some say Boom Operator (sound mixer), Soundtrack.
Having to do all, both sound and an acting is like being transformed into another world of dimension, what I love about working in the Film and Audio Industry so much.
Q: As an actress you've starred already in many productions, what is your favourite part about acting?
Santi Lawson – A: My favourite parts, is working with the professionals the crew, lead Actors, Actresses that has been in the Industry for very long time. In my current production which I cannot say much about right now, My favourite character in the Godzilla vs Kong Production in 2019 was Lab Tech (the scientist) was super proud to be in the film. I hope there will be another someday.
Also, in the series of Harrow season 2 and 3 Production in 2018-2020, another character I had to do Soco unit, amazing series to be part of, I will hope there will be series 4.
And Thirdly, Reef Break Season 1, character to be a Paramedic.
Q: Would you prefer to be in a feature film or Series Regular?
Santi Lawson – A: I have passions, ambitions, love in both feature and series.
Q: Can you share with us any future career goals in the industry?
Santi Lawson – A: My deepest heart belongs into 3 category with Soundtrack Producer, Boom Operator (sound mixer) and Acting when possible.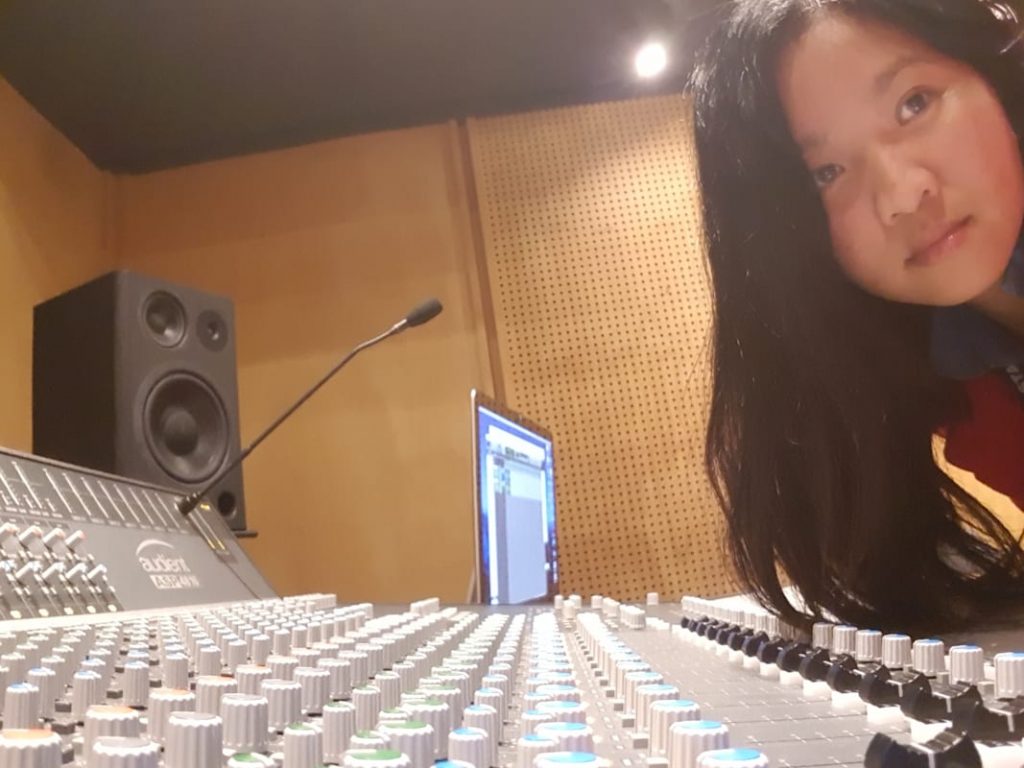 Q: What are your social links we can follow your work?
Santi Lawson – A: For now, all my Soundtracks will be posted here at https://www.reverbnation.com/SantiLawson
Soundcloud at https://soundcloud.com/santi_lawson17
Vimeo at https://vimeo.com/santilawson
Song link: The Golden Love (Fantasy Edit)