E.P Evans is an American Actor and Musical Artist known for his work as an actor leading on the popular Dhar Mann videos with millions of viewers.  Edward Evans, known as E.P Evans was born in Tulsa, Oklahoma.  Aside from his success in the film industry, E.P is also a talented Rapper and Hip Hop artist formerly signed to one of the hottest music labels in the entertainment industry, Universal Records! He is known for his songs 'Vibe' and 'Him Ball'  and has other hits that can be streamed online. E.P Evans has also been very influential as a social media personality with over 80,000 followers!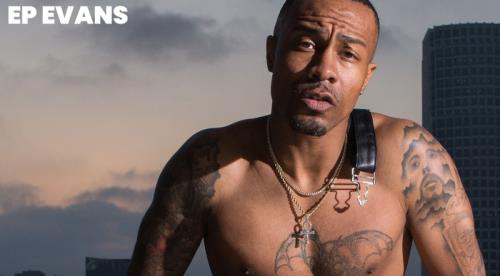 UPCOMING PROJECTS: MOCKUMENTARY IN THE WORKS & NEW MUSIC
E.P Evans has confirmed he is working on a new web mini series about his life as a hip hop artist and raising a teenage daughter while at the pinnacle of his music career. The series is currently in pre production and there will be an exclusive soundtrack for the series.
"I'm also working on new music for the soundtrack of my Mockumentary"- E.P EVANS 2021 Interview.
5 THINGS YOU DIDN'T KNOW ABOUT ACTOR E.P EVANS
1- E.P graduated college with a bachelors in nursing and is enrolled for a masters in a Nurse Practitioner.
2- He enjoys reading books!
3- E.P Evans is learning to speak Spanish.
4- One of his favorite actor is Denzel Washington.
5- E.P's top 4 filmmakers he wants to collab with are: Deon Taylor, Lee Daniels, Tyler Perry and Tasha Smith.
FOLLOW E.P EVANS ON SOCIAL MEDIA
Instagram: https://instagram.com/iamepevans
Instagram Fanpage: https://www.instagram.com/officialepevansfanpage/
Facebook: https://www.facebook.com/theofficialepevans