After learning that his problem with monsters is linked to a decades-old curse placed on his family by the giants. Orin tries to move on with his life that is in constant peril. While playing hide and seek with his friend Lucy, they find a mysterious amulet in the attic. Will it save Orin from the family curse or get them both killed? The Dragon in The Closet is a comic book series for kids ages 5-9.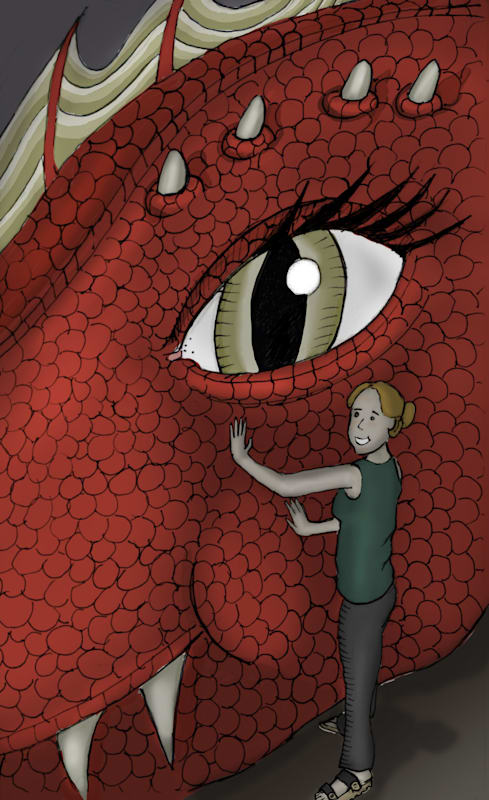 Carolyn Watson Dubisch is the author/illustrator of ten children's books and just the illustrator on four children's books with various authors. She also writes and illustrates comics for kids that have won numerous awards. Some of her comic book series include "The People That Melt in The Rain", The Horribles" and "The Dragon in The Closet". Originally from New York, Carolyn Watson Dubisch studied art and illustration at the School of Visual Arts in New York City. It was there that she met her husband, Mike Dubisch, who is a world-famous fantasy artist. She currently lives in a house by the beach in Mazatlán, Mexico with her husband. and her three daughters who are continuing their studies online due to the COVID19 pandemic. She also has a very old dog and four Mexican street cats who make life interesting every day.
The Dragon in The Closet, The Amulet, Issue #2 is now available on Amazon!