American Actor Micheal Beran currently on the rise in the entertainment industry has just successfully finished filming his latest reality TV-Series Wildlife Command Center that shows human life versus the wildlife crisis that occurs daily. You may have seen Micheal Beran in popular movies and TV-Series. Micheal Beran has been a professional animal trainer for Hollywoods mega box office hits like The Magnificent 7, an old west crime and action packed film hitting over 100 Million on Box office Records. Micheal Bernan's work can also be seen in the popular TV-Series Breaking Bad and many more!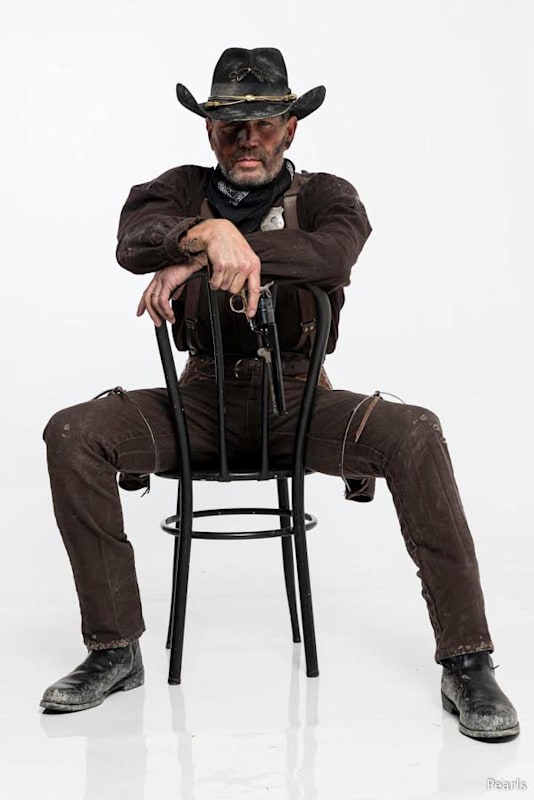 LATEST TV SERIES PRODUCTION: LUCKY SEVENS FILMS AND ACTOR MICHAEL BERAN
Actor Micheal Beran just successfully finished filming of a new Reality TV-Series that will be featuring "Wildlife Command Center". Now Michael is headed onto his next big project as an executive producer! Michael is partnered up with Actor and Producer Ben Stobber of Las Vegas Lucky Sevens Films working on a big project to film 7 Projects in 7 days, with a $7000 budget, lucky 7's all the way! The campaign has earned over $30,000 and films are set out to start shooting this summer in the Las Vegas area.
-My Little Nightmare/Supernatural Horror Thriller directed by JOE LUJAN
-House in Time/Time Travel Fantasy Drama directed by Dale Neven
-House in Time/Time Travel Fantasy Drama directed by Deborah Richards
-Drone Down/Survival Horror Thriller directed by Mike Conway
-Angel on the Roadside/Faith Based Post Apocalyptic dir by Tamia Dow
-The Las Vegas Ripper/Slasher Horror directed by Drew Marvick
-Angelic Rogue Angel/Revenge Thriller directed by Brenda Daly.
Michael Beran is playing several parts/characters in the films as well as providing Voice Over, cameos and quirky easter eggs in the films.
Lucky Sevens Film Challenge is a film challenge similar to 48hr Film Projects where seven lucky filmmakers will be chosen to shoot a feature film in seven days on a $7,000 budget (not including post-production) with seven crew members. These films will be shot over the course of 2021 in Las Vegas with all of the completed films screened at a luxury theater in December with awards given and expansion of film challenge to other states!
Official Link to check out the project: https://igg.me/at/luckysevensfilmchallenge/x/10478939#/
WHAT YOU DIDNT KNOW ABOUT ACTOR MICHAEL BERAN?
Micheal Beran is a Native to Louisiana.
Micheal is the owner of "WildLife Command Center."
Micheal Beran is an expert daredevil movie animal trainer.You can see him training a variety of wild names Falcons, Snakes, Scorpios, Owls and many more!
One of his personal quotes you'll love: "This falconry is your falconry, make it happen!"
WHERE TO FOLLOW ACTOR MICHAEL BERAN ONLINE?
IG: instagram.com/barehandsberan
FACEBOOK: https://www.facebook.com/BareHandsBeran
IMDB: IMDb.me/michaelberan