Just Fame is featuring the debut album of the band The Blind Pilots. It is titled "All Kinds of Crazy" and comprises of songs like All Kinds Of Crazy, Mood Of The Dude, Midnight, Take Me Home, Probably Think Of You, Tree On The Hill, Car Crash, Wake Up, I'd Be Lying and Hanging Tree.
All Kinds Of Crazy is an energetic and enthralling song. Midnight is captivating and truly remarkable. Whereas Wake Up has a wonderful structure and unique arrangement.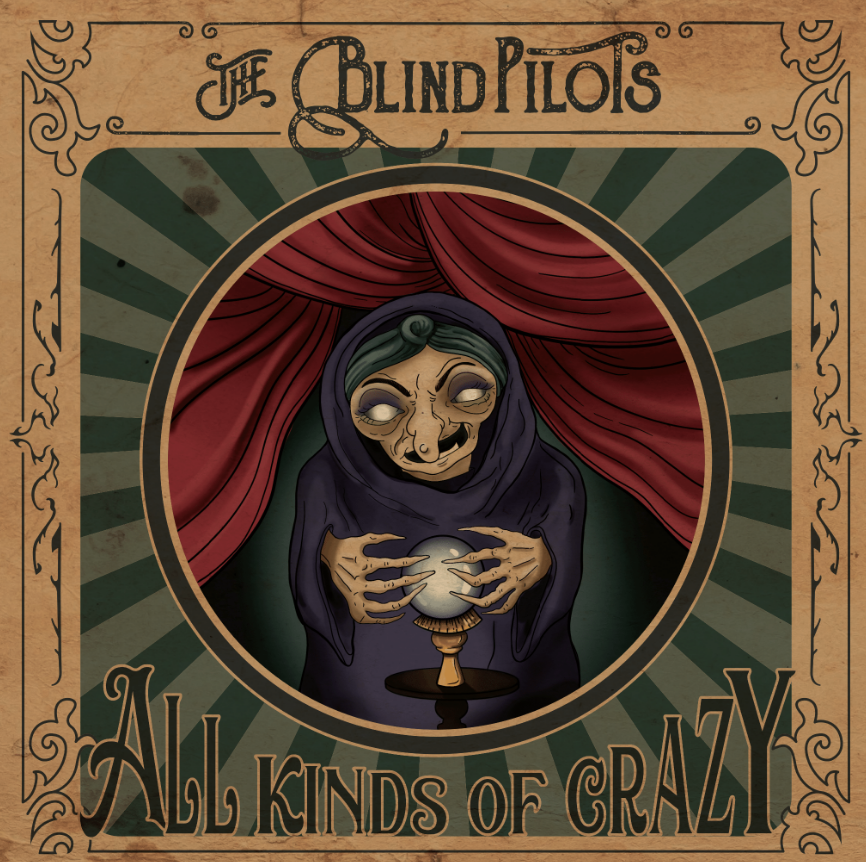 Overall, the band is amazing and delivers a power-packed album! Owen Mancell sounds dynamic and allures us into a wonderful journey through his voice and guitar playing! On the other hand, Daniel Chamberlan on Bass and Ryan Stone on Harmonica are impressive. Whereas Matt Hough provides a stunning and vital backing in the rhythm section through his drumming.
All Kinds of Crazy is the first full length album for The Blind Pilots.  The band spent months working up these songs with many of them tested and refined during their many live shows.  
The album is currently streaming on all major music streaming services.
For further details follow The Blind Pilots: