Today Just Fame is featuring a new book by author Amercia Morris titled "Blooms of Nooky."
About the book: Meet Ebony "Duchess" Brown. A beautiful young lady whose ambitions take her from Buffalo, New York to New York, New York to pursue her dreams of becoming the next top fashion designer. During Ebony's pursuit to have it all she meets Keith who unexpectedly forces her world to take a turn for the worse and interrupts her plans. Through this upset, she meets Nathan 'Mr. Daddy" Stern whom she feels rescues her and places her back on track, part of her Journey leads her to work part-time at "Blooms of Nooky" which is a Flower Shop run by Gigi who is responsible for giving her an internship at a World recognized Fashion Magazine.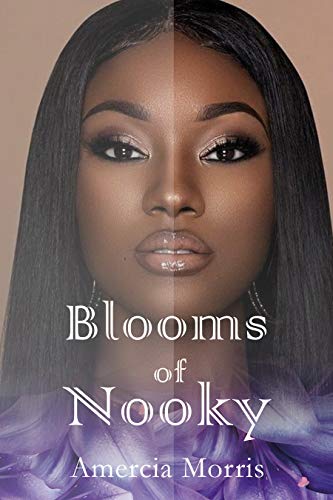 Blooms of Nooky is not your average flower shop in the Big Apple, and once you find out why you may be questioning your spouse's intentions and allow you to have a new passionate pleasure for Nooky the next time they bring you home a Bouquet of Flowers.
Amercia Morris is an author from Buffalo, NY. She is also the author of the book Planet Nooky.
Blooms Of Nooky is now available on Amazon!