Just Fame got a chance to interview Bailey Christenbury, Founder of Ringcrush. Her unique jewelry designs are currently doing rounds on the social media. While talking with her we got insights about her brand, trending products from Ringcrush and her future plans.
Q. Welcome to Just Fame. It's great to have you here! How are you doing?
Bailey Christenbury: Doing beautifully, couldn't be happier.
Q. Please tell us about yourself and your super amazing brand Ringcrush!
Bailey Christenbury: Well, I'm a jewelry designer and entrepreneur, and am proud to be the owner of Ringcrush, a raw gemstone jewelry brand. We are a bit unique in that we handmake everything in the USA, and all of our pieces are very affordable. All of our pieces are also one of a kind, which makes us quite unique in the jewelry space.
Q. You worked for a Jewelry Brand before, what inspired you to make this shift into designing jewelry for your own brand?
Bailey Christenbury: The first jewelry brand I worked for focused on ultra luxury pieces. It was quite exciting designing $50,000+ diamond encrusted luxury jewelry items, but we struggled to get that business off the ground. I decided to take a stab at the opposite end of the industry, opening price point jewelry at around $20-$50, and I immediately found success.
Q. What makes Ringcrush different from other jewelry makers out there?
Bailey Christenbury: Ringcrush is the only USA Handmade jewelry company that exclusively makes one of a kind jewelry pieces at affordable price points. By using genuine raw gemstones, each stone naturally is unique, so even if you were to order 1000 of our "Raw Opal Ring", for example, each one would be similar, but distinctly one of a kind.
Q. We saw the beautiful gemstone such as sapphire and emeralds and related jewelry products on Ringcrush. Many gemstones are used as remedies or for healing purposes based on certain astrological perspective. Does Ringcrush cater to these customers who specifically would be looking to buy gemstones for this purpose only?
Bailey Christenbury: By using only natural gemstones, we are able to connect with customers from all corners of the gemstone world, from those with deep rooted historical and cultural beliefs, to the new age metaphysical girls, and even those who simply connect with gemstones based on their birthstone and zodiac symbolism.
Q. Alright, which are the top three products by Ringcrush that people should definitely check out?
Bailey Christenbury: We have sold almost 1000 of our Raw Emerald Ring this year, and almost as many of our Rainbow Moonstone Ring, both Ringcrush classics. New to our line is our pearl collection, which surprised us with its quick popularity. Pearls are trending right now and they complement everything.
Esme Raw Emerald Crystal Ring in Yellow Gold – Ringcrush
Talea Raw Moonstone Ring in Yellow Gold – Ringcrush
Rose Gold Pearl Earrings | Raw Pearls | Shop Baroque Pearl Pendants Online | Ringcrush
Q. Where do you see yourself in the coming years?
Bailey Christenbury: I am currently in the process of building two new brands. One, the former jewelry company I worked for that didn't have enough rocket fuel to take off, has re-hired me to redesign the brand at more affordable price points. This brand is called House of Benney (www.houseofbenney.com) and the other brand (Blooblee) is a partnership with a close friend of mine. The website has not been created yet but we should be launched in a couple months. I really am passionate about building jewelry brands, and I would love to be a serial entrepreneur, just constantly building cool concepts and growing these brands to fill unique niche voids in the jewelry marketplace.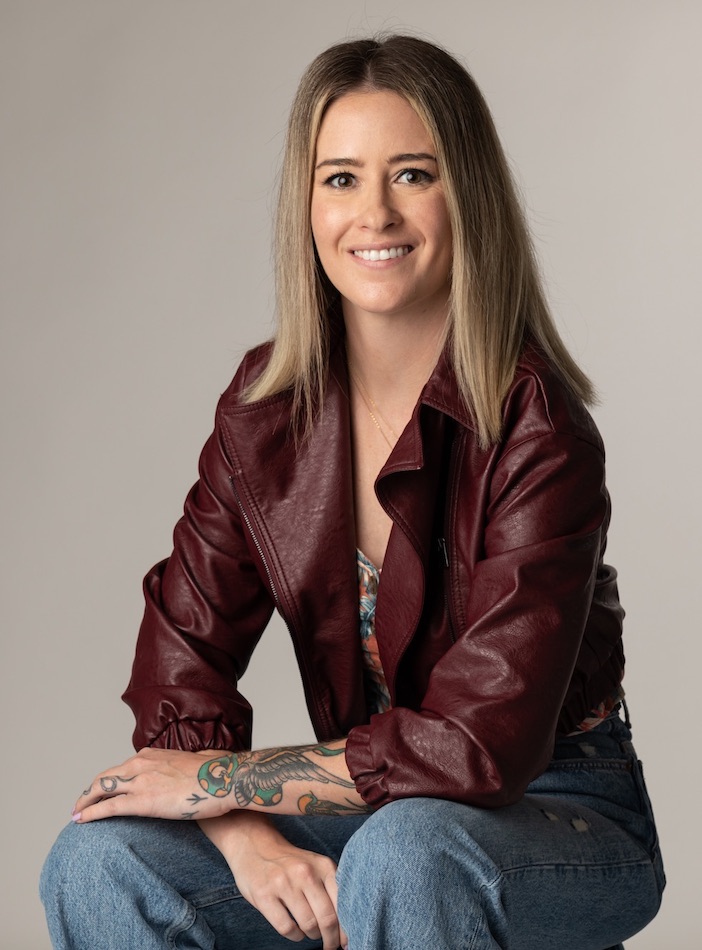 Q. Any expansion plan for Ringcrush or is it too early to reveal that information to the public?
Bailey Christenbury: Ringcrush does 95% of its business directly on Etsy. We are trying to get our .com to match or exceed those numbers, so for right now our main focus is on boosting our organic and paid reach on Google.
Q. Lastly, do you have any closing thoughts that you would like to share with the world and our readers?
Bailey Christenbury: Thank you so much for your time, it was lovely to meet you. Wishing you the best of luck!
From humble beginnings, Ringcrush was started at the end of 2016 in a small garage in Atlanta by Bailey Christenbury. Bailey quickly built a cult following on Etsy with her original raw stone jewelry designs, and slowly expanded by adding artisans to her team to help keep up with viral demand of her products. Currently Ringcrush employs 13 artists who lovingly handcraft each piece of jewelry, completely from scratch. Prior to Ringcrush, Bailey studied Sculpture and Jewelry design at SCAD (SAVANNAH COLLEGE OF ART AND DESIGN), obtaining both her bachelors and master degrees. For a few years before Ringcrush, she designed luxury jewelry for House of Benney, an English jewelry brand built on a rich history of fine silver objects and designing handcrafted diplomatic gifts for the Royal Families of Great Britain.
For further details visit: www.ringcrush.com
Check out Ringcrush on Etsy: www.etsy.com/shop/ringcrush
Follow Ringcrush on their official social media for updates about their new products: