Just Fame is today featuring the super talented artist Myriam Cavalli. Myriam Cavalli is a British-Italian artist who is currently signed with DeeBoss Talent Management. Moving to London when one is only 17 years old and becoming a Musical Theatre Actress and Singer in 4 years is an achievement rarely anyone can achieve! However, that stands true when it comes to Myriam Cavalli. The artist had her West End debut in February 2020 at the Trafalgar Studios.
Myriam is also a well-known face as she had previously appeared on numerous important Italian competitions as X Factor, Premio Mia Martini, Tour Music Fest, Festival di Castrocaro and Festival di Piombino. In the past, she has worked and studied with stunning artists such as Beppe Vessicchio, Paola Neri, Francesco Gazze', Jennifer Wiltsie, Alice Fearn, and lately with DJ GaBriKaos.
However, the exclusive news that Just Fame is sharing pertains to her new project "Vicious Circle." The collaboration with GaBriKaoS has already had more than 50K streamings and more than 25K listeners and the song has been added as the main EDM song in Ucraina! And for all fans of this song, the great update is that an official music video of the song is being planned to be released at the end of November. It will be released by animator and artist Giuseppe Bruno who also did the cover art for this song!
Talking about what genre she is inclined towards singing in her future projects, Myriam adds, "I am comfortable singing anything from Musical Theatre to Jazz and from Pop to Soul."
Truly, that is a sign of a versatile artist! Apart from being a singer, she is also a Stage Performer, Singer-Songwriter, Director, and Model.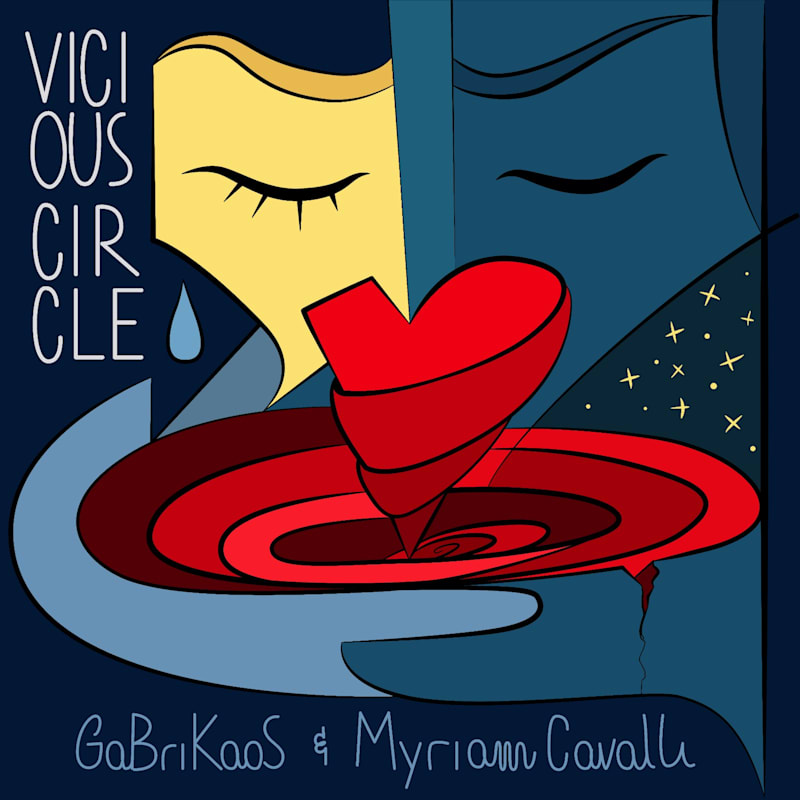 Team Just Fame is really looking forward to the future projects of this versatile artist!
Our readers can follow the artist on her official social media and subscribe to her YouTube channel for all future updates about her projects!
Instagram: Myriam Cavalli 
Facebook: Myriam Cavalli