Just Fame got a chance to interview artist Erik Odsell in regard to his new album Human. We got insights into his creative process, source of his inspiration and upcoming projects.
Q. It's wonderful to have you on Just Fame. Could you please tell us about your journey as a musician and how did you embark on this path?
A. Thanks for having me! I grew up in a home with a lot of music surrounding me. When I was a little kid my dad could put me in a baby chair in front of our old grand piano at home while he was playing and I would just sit there listening to him playing for hours. As a kid, growing up, I also listened a lot to my dad's old records and when I was about 7 years old I started playing the piano and singing in a well reputed boys choir in Sweden. At the age of 12-13 I also started learning the guitar by myself, trying to make the guitar sound like my favourite records and I also got invited to start playing in my first band and from that moment I was hooked!
Q. Please tell us what was the creative process that you followed while you were making your new album "Human."
A. My creative process is all about the song writing. I love strong melodies and strong melodic hooks so when I write a song I'm trying to achieve that. But I also strive to write lyrics that are relatable. It's magical knowing people actually listen to your music and applying the lyrics and the music on their own lives making it a soundtrack to whatever state of mind they're in at the moment. When it comes to recording I'm a bit of a perfectionist. A usually use a lot of chanels, instruments, backing vocals, dubs etc on my songs but's it's only because I want to pay attention to the details. I know most people probably won't recognize or think of these details but I believe that the "over-all-experience" is hidden in the details. I guess it's a wonder my co-producer and mixing engineer still wants to work with me, haha.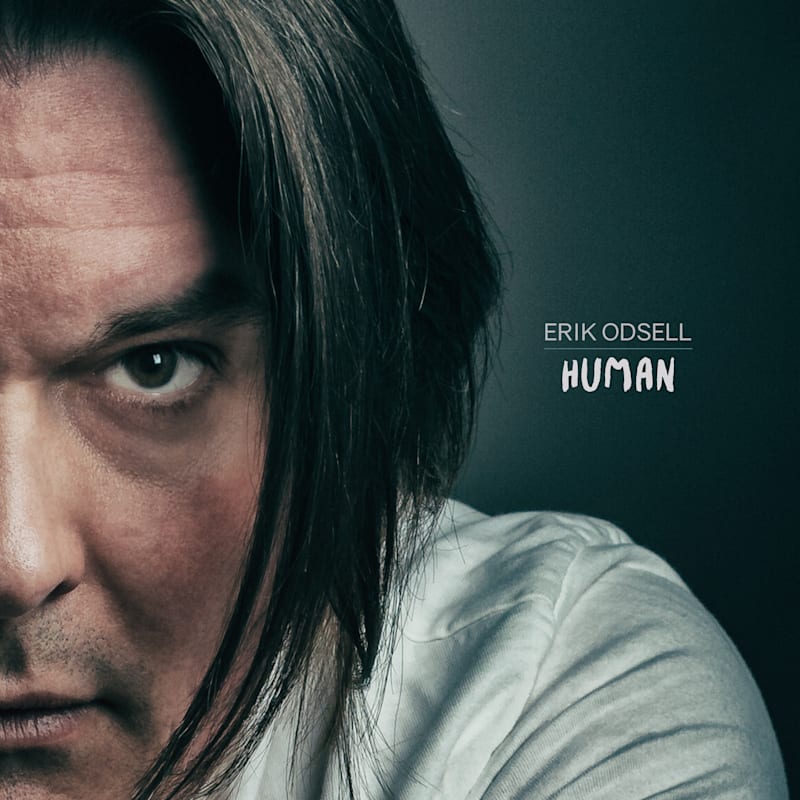 Q. What really inspired you and motivated you to make "Human."
A. My first inspiration for this album came in 2016. I was in LA just days after the 2016 American Presidential election, when Donald Trump was elected President and it was a very strange time to be in LA. One night me and my friends, and music colleagues, Morten and Joel went to the legendary The Hotel Café to attend an open-mic-night and to listen to new up and coming singer-songwriters from LA. When these young, talented people got up on stage they were all given a question to answer before their slot and the question was "What have you learned this passed week?" Everyone was of course talking about the election and their disappointment about the outcome of the election but they were also talking about how it's time to get engaged in questions about racism, equality and how things will eventually get better as young people are the future.
That night at the Hotel Café inspired me and the very next day me and my friend and co-writer Morten wrote two songs for the upcoming album. The first song was "Love Riot" and the second one was "Human" – the title track.
The album was originally planned to be released in 2018 but that very year a lot of personal stuff happened at the same time. Me and my wife became parents, we moved and on top of it all my father was very ill in cancer so the album got put on hold. Once I started working on the album again I felt I wanted to replace a couple of the songs with new songs that I had written in the meantime – so we did. But when the album was ready in 2020 the Corona crisis entered the world and with the Corona crisis came all the restrictions and as me and my band wanted to be able to play live once the album was released the album got put on hold once again. However – in 2021 me and my label decided to release the album anyway.
Q. Which musicians or bands had the biggest influence on you while you were growing up and why?
A. Ouch, that is kind of hard to answer as I have listened to a lot of different artists during my youth. But I guess I have to mention Elton John in particular. As a kid I remember listening to Elton John (his prime time stuff from the 70s) in my dad's old blue Volvo station wagon everywhere we went and I loved it. I still consider the albums Elton made in the 70s to be pure genius. I also listened to a lot of old school American rock like Aerosmith and when I started playing in my first band in the 90s I was very much influenced by grunge bands like Nirvana but also funk-rock bands like Red Hot Chili Peppers. I still love the Chili Peppers album Blood Sugar Sex Magic. When I got older I started listening to a lot of great singer-songwriters like John Mayer so I guess my influences are all over the place.

Q. What projects are you working on now?
A. Right now I'm preparing for live shows and I can't wait to get out and play my new album live. I am also involved in other musical projects besides my solo career. However I also have some ideas regarding making a new album or maybe an EP in my native language Swedish.

Q. Lastly, as we ask all our artists on Just Fame, do you have any closing thoughts that you would like to share with our readers?
A. Well, this new album of mine have made me think a lot about where we, the people of mother earth, are heading and it seems we're heading in the wrong direction, unfortunately. Just over the last few years it feels like people are more susceptible to "we and them – rhetorics" than just 10 years ago. That saddens me. So I guess I wanna share the same thing I've written in my album's booklet – "In a world where you can be anything – Be human".
About the artist: Erik Odsell is an award winning Swedish songwriter and recording artist. For several years he has worked as a freelance musician behind many well-known Swedish artists and he has written music for artists both in Europe and the United States. In the fall of 2015, Erik Odsell's debut solo album Searching For Lost Boys Island was released. Erik also released 3 singles from the album which were all well received. When Erik's debut single, and the title track for the album Searching For Lost Boys Island, was released the newspaper Sydsvenska Dagbladet (the major newspaper in southern Sweden) wrote: "Erik Odsell moves barriers… The music is radio pop, defined by a modern sound but with a foundation of musical craftsmanship which makes him stand out from the crowd". The single Searching For Lost Boys Island won the category Best Adult Contemporary/AAA at the prestigious 2016 Hollywood Music in Media Awards. Since February 2016 Erik is included in the Live Nation roster. Erik's second album, called Human, was released on June 11, 2021.
"Human" comprises of 8 riveting tracks. When we were beautiful is truly marvelous with powerful vocals by Erik. Whereas the title track Human has distinct arrangement and captivates us from the start. The melodic progression is catchy and add to that the stunning voice of Erik Odsell invigorates us. Yet another track which caught our attention was Full Circle. Not only its name is wonderful but even the track is splendid and amazing. The subtle and soothing vibe of this track is truly inspiring. The blend of guitars, drum and the vocals is beautiful. Overall, it is charming and unique music album by Erik Odsell. And fans would definitely await upcoming releases from this talented artist.
"Human" is currently streaming on all major music streaming services.
Follow the artist on his official social media for updates about future releases: