Americana Southern Rock Artist Sydney Hansen is poised to break-out in 2022. Surviving 2021 was a challenge for all of us, but Sydney made the best of her time working with writers and famed producer Kent Wells of Nashville, spending hundreds of hours writing and working in the studio. Following up on the success of her single, Fallin', Sydney is coming out strong with her latest release: Somebody's Nobody!
Download Somebody's Nobody on all major platforms: February 14, 2022
A hopeless romantic that sees the world through a lens of love first and appreciating life experience, much of her writing is a snapshot of her personal triumphs and tribulations, loves and losses, and successes and failures. She continues staying true to her style with Somebody's Nobody, where Sydney proclaims her independence and internal strength, refusing to be other chick. Not content to simply pull from her experience, Somebody's Nobody is an anthem for people everywhere, not to settle for mistreatment and when faced with those bad relationships, "break it off clean!"
Somebody's Nobody is stamped by Grammy and Oscar nominated producer Kent Wells. Kent Wells has toured with International artists including Reba McEntire, Kenny Rogers, and other and produced the American Treasure, Dolly Parton. Sydney was privileged to work with co-writer Bill DiLuigi. The collaboration created a work that stays true to Sydney's brand of Southern Rock, Country and Pop fused into a catchy song. Taking advantage of her time in Nashville and looking to connect with her country fans, Sydney and Wells placed a catchy banjo at the forefront of the track, but kept true to Sydney with an electric guitar feature mid-song.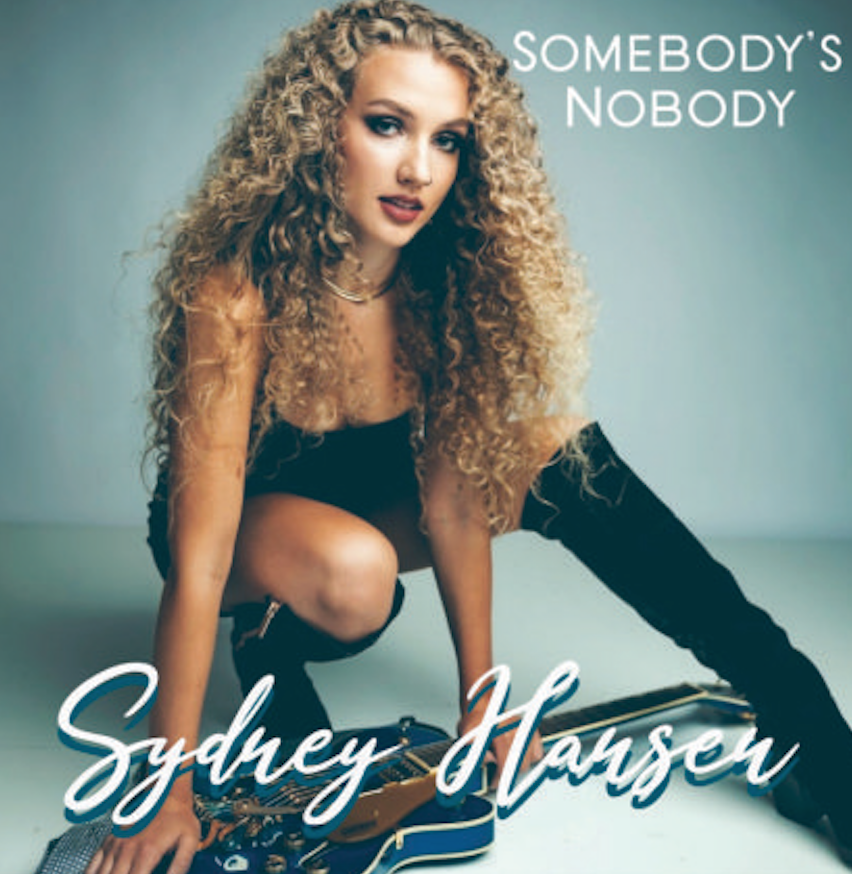 Follow Sydney Hansen and enjoy Sydney Hansen @:
Facebook: Sydney Hansen Official | YouTube: Sydney Hansen Official
Contact Sydney Hansen: Ablaze Entertainment Inc.
www.ablazentertainment.net | contact@ablazentertainment.net | (213) 332 – 8663