Originally from Chicago, Sophia Dias now lives in New York City and has released her autobiography, Blindee Preve, which means bulletproof in English. A talented aspiring musician who wants to pursue design is also passionate about cooking; her ebook is now available on Amazon.
During Sophia's time in Jamaica, she collaborated with Tuff Gong Studios to release an album of seven songs, which has received acclaim. Currently, she is promoting her book in Los Angeles.
An Overview of Bulletproof
"Bulletproof" is a title inspired by Sophia's experience of feeling threatened from every corner of her home. It was supposed to give her a sense of safety, security, and protection, but it turned into the biggest nightmare of her life. It was her own home where she sought refuge.
As told in the book Bullet-Proof, the story revolves around a woman who has survived. Whenever she thought she was facing the worst, she was shocked and stunned by what happened next. As Sophia shares her story of coming out of an abusive household through this compelling, captivating, and enthralling book, you will be captivated, captivated, and engrossed.
Victims of Domestic Violence whose partners have been physically, psychologically, or emotionally abused will relate to her story. We have to take a stand against this brutal crime of Domestic Violence. Sophia came out of what she thought was the end of me, and this book serves as a voice for many going through the same thing. Additionally, she recommended that Jamaicans who feel like they're going nowhere should read Bulletproof if they are going through a similar situation.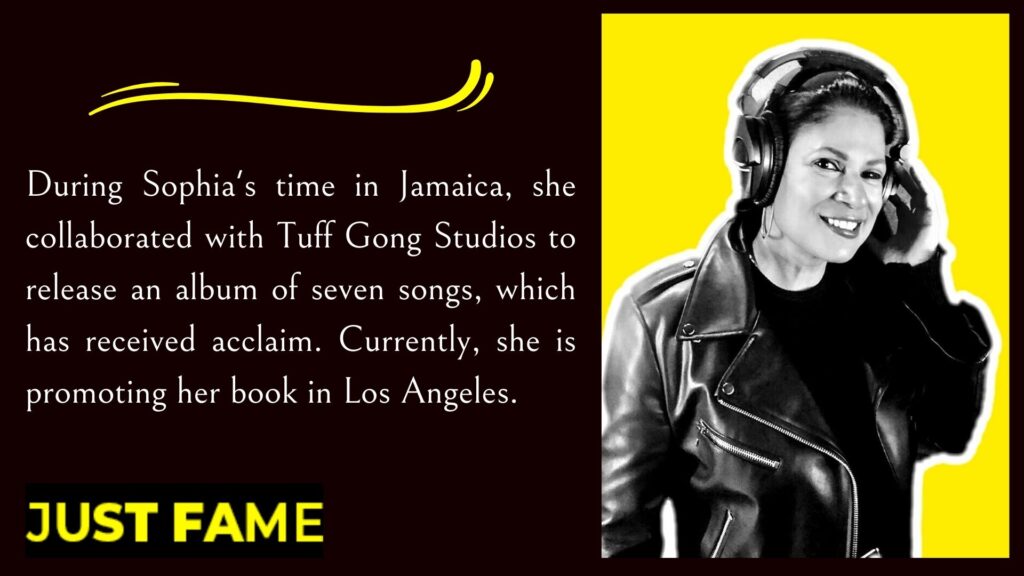 Sophia's determination to succeed
Although Sophia faced adversity, she ultimately triumphed despite it. Despite how bad things may seem, she has shared a story about perseverance and optimism. In the book, she displays admirable qualities such as steadfast faith in God and determination to face all challenges.
Sophia's brutally honest memoir describes her abuse, abandonment, and rapid descent from prosperity to abject poverty. It teaches women that making the right decision is never too late. The year is 2022, and despite all the laws, state protections, and domestic violence help centers, many women still suffer financial, physical, and emotional abuse from their partners. I went through the same, trying to figure out why I didn't do anything to stop it. Amid everyday violence and heartbreak, Sophia found solace in writing her memoirs, recording her album, and making a film titled Bullet Proof.
The book is a must-read for everyone; women will find hope in it, while men will learn an important lesson about apologizing for most of their gender's behavior towards their partners. She shares her story of endurance, hoping against hope, and finally deciding to end the never-ending healing process she faced after her trauma.
Sophia recommends 'Blindee Preuve,' aka 'Bullet Proof,' to anyone interested in recognizing toxic people, comforting the suffering, and resisting abuse. Aside from making videos for her new album, Bullet Proof, Sophia is in Jamaica to promote a show for the Kingston Women's Center and to promote a Christmas benefit.
Click link to purchase BULLET PROOF today on Amazon
https://www.amazon.com/Bullet-Proof