The music scene is always on the lookout for fresh and exciting talents, and the emergence of Royal Fools, a dynamic duo of identical twins hailing from Boston, has undoubtedly stirred up a buzz. Their debut single, "Pretender," burst onto the scene with explosive energy that's hard to ignore. Between its emotional lyrics and its energetic arrangement, it's a treat for the ears as you'll find in our review.
At the heart of "Pretender" lies producer and instrumentalist Greyson Suchecki's drum performance that commands attention right from the opening bars. The rhythmic foundation laid down by the band is nothing short of fantastic, providing the driving force behind the song's frenetic pace. The synergy between the drums and the other instruments creates a pulse that keeps the single engaging.
Royal Fools demonstrate a keen sense of melody, weaving an earworm that hooks into your mind with its infectiousness. The tune propels the track forward, urging the listener to immerse themselves in the exuberant soundscape the band meticulously crafts.
Front and center in "Pretender" is August Suchecki's spirited vocal performance. It matches the high-tempo energy of the song flawlessly, exuding passion and intensity. Through their emotive delivery, the lyrics come to life, allowing the listener to dive into the narrative that revolves around a challenging relationship. The lyrics explore the complexities of navigating a connection that dances between genuine emotions and pretense.
Royal Fools' debut single, "Pretender," is an impressive introduction to their musical prowess. With a fantastic drum performance that provides a solid backbone, an irresistibly catchy melody, and a singer who delivers with raw emotion, the band has crafted a dynamic track that hints at their promising future.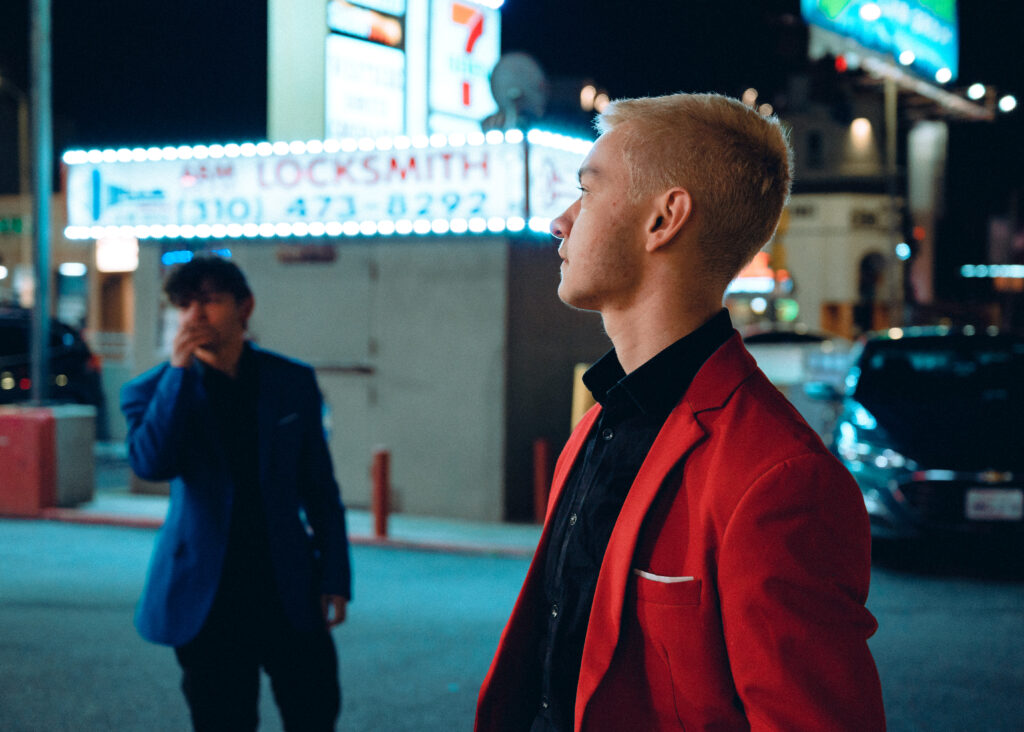 Royal Fools have revealed a sneak peek into their next single, "Bats in the Attic," offering a mellower and sweeter sound that tugs at the heartstrings. Already garnering attention and affection from fans, "Bats in the Attic" promises to captivate listeners with its introspective and emotive qualities.
With their next single in the works, it's clear that Royal Fools are an act to watch closely. Their ability to seamlessly navigate different musical landscapes suggests a captivating journey ahead, one that promises to keep audiences hooked and entertained.
Website: royalfoolsband.com
Spotify: open.spotify.com/artist/4OQMfxWWXrkJJlIuUfkrC8
Apple Music: music.apple.com/us/artist/royal-fools/1671672595
Instagram: instagram.com/royalfools
TikTok: tiktok.com/@royalfoolsband
Youtube: youtube.com/@royalfoolsband
Twitter: twitter.com/royalfoolsband
Tumblr: tumblr.com/royalfoolsband
Facebook: facebook.com/royalfoolsband