"I am so excited to finally share this project with everyone," Cliff said. "AONNON" (All Or Nothing Now Or Never) is a culmination of everything I've learned from my experiences over the years as well as what I've learned from my music peers here in Miami and abroad. It's something that's very personal for me, but it also represents where we're all at today."
The album features Grammy Awarded Producers, and guest appearances by various artists.
Cliff was charted N1 on Apple Music with the Album 2 AM in less than 10 hours. The song is called "I'm Not Invincible" and it's featured in the album produced by the legendary Italian Dj Wender from Radio 105. The song is an R&B/Dance gem that takes a deep look at love, life, and relationships. "I'm Not Invincible" is available on all digital music platforms, including Spotify, Apple Music, and Google Play.
AONNON is an upcoming album by Cliff Neptune. Its music, It's a work that will bring a new flavor to Rnb Pop Dancehall and Afro. AONNON is all about life. It's a story that takes you through the ups and downs of being in the music industry. It's a story about the highs and the lows, about how it feels to be on top and how it feels when you're at your lowest point, about real scenarios.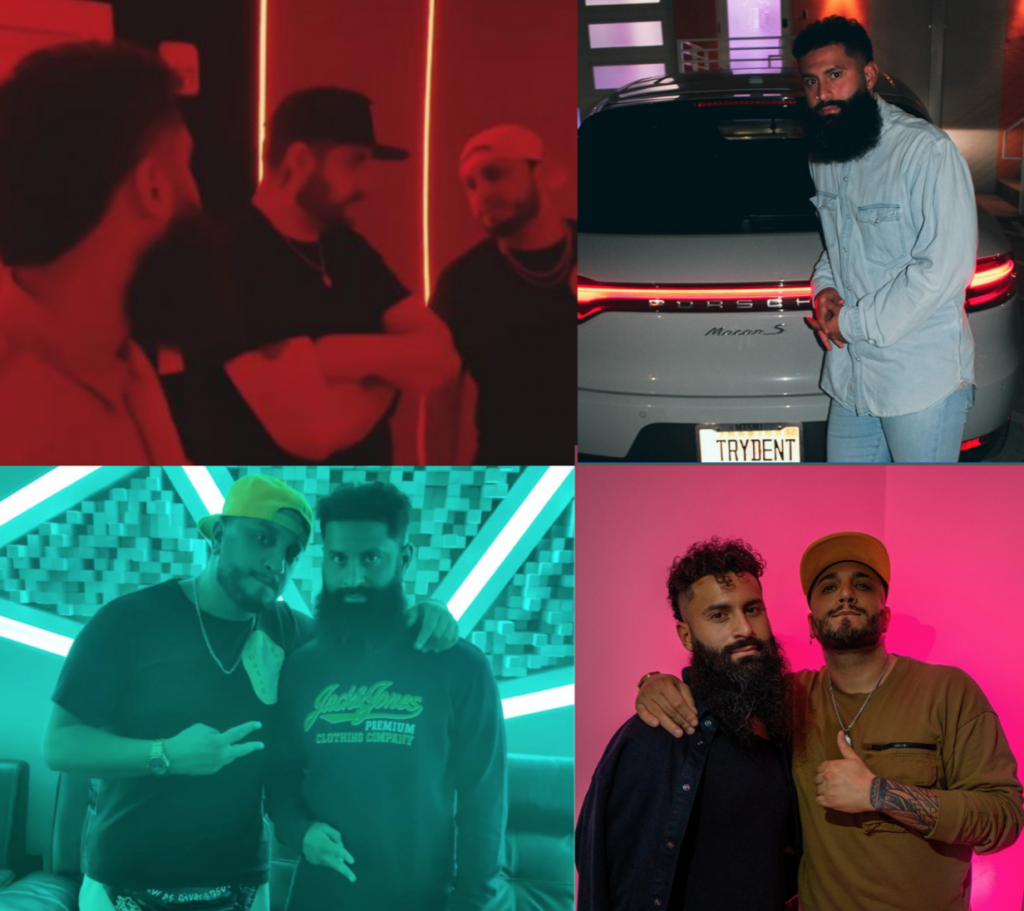 Cliff Neptune has a sound that takes listeners on a delightful musical journey.
"I had a very international upbringing," says Cliff. "I took inspiration from different cultures and I like to create something that reflects my own life experience."
Currently Cliff Neptune lives in Miami, The Magic City, Amazing weather, exclusive restaurants events and clubs, incredible people.
Cliff Neptune has been described as a "one-man band." But Cliff is more than just a singer and dancer—he's also an actor model and martial arts practitioner.
Cliff started learning Kickboxing and Thai Boxing in Italy when he was only 11 with the Moroccan champion and master Said Saghir who has been like an older brother all his life.
"Thai Boxing teaches you how to have discipline, but also that you should never be afraid of failure. If you're going for something, go for it 100 percent," he says. "If you fail? At least you tried." In fact, Cliff has been trying his whole life—and that's one reason why he visits Tibet every year or two to train with monks there. "I've always been pushed towards growth," he says. "Those trips helped me grow mentally and spiritually in order to evolve into the person I am today."
As an artist and performer, he's been called "a wizard," "a unique breed," by critics around the world.
Cliff is loved by many in the Miami scene and various cities and countries for his creativity and charisma.
He also owns the record label Trydent Music Group. Furthermore, he is an accomplished entrepreneur with businesses outside of music in and outside the United States.