Just Fame recently got a chance to interview Artist Mhammed EI Alami. We got insights into his new single The Pyramid, tips for aspiring artists and much more!
Q. First of all, welcome! How are you doing?
A: Thank you, I'm doing well. Summer is about to end but I had a great one!
Q. Your latest single The Pyramid is wonderful! Please share with us how did you come across the idea for this project?
A: I actually consider 'The Pyramid' as a follow up to my 2014 release 'Pharaon', they both have the same Arabic sound that I love in trance. For the idea of the track, Habashi reached out to me with the idea and we worked on it. All we had in mind when we worked on it is the picture of the Giza pyramid.
Q. What exactly is the creative process that you follow while making your music?
A: It's always important to have the idea and main melody at first before I can proceed into arrangement and mixing. I see inspiration is the key to a good track, while arrangement and mixing could come up with experience.
Q. What is art according to you?
A: Art is a feeling, it's when you draw or process your emotions into a creative form, when you escape the world and enter yours.
Q. What motivates you and what inspires you in your life?
A: Mainly personal experiences, that's where the real art comes from for sure.
Q. Who has been a major influence in your life?
A: I don't have many, in music I was always fascinated by Above & Beyond and Daniel Kandi's melodies, and in life I'd say Cristiano Ronaldo, he's the representation of hard work to me.
Q. Who are your 3 favorite artists and why?
A: Definitely Above & Beyond, Daniel Kandi and A.R.D.I. I'm always fascinated by how many emotions they can put into a song.
Q. Any tips or advice for the young aspiring artists?
A: My only tip is to surround themselves with good and supporting people, hard work is consistency but to reach higher levels you definitely need the right people to support you in your beginnings.
Q. What lies ahead for you in the coming years? What next? Any collaboration plans with other artists?
A: As you may all noticed, I'm more focused on my SMR LVE project with my partner Chris, we've been making a lot of music in the past years. But I also would still love If I can have something with Daniel Kandi or any of the old Anjunabeats veterans as I grew up listening to their uplifting tracks.
Q. Lastly, do you have any closing thoughts that you would like to share with the world and our readers?
A: I actually would never imagine my life without making music, It's a huge part of me and my life and I'm so thankful for all the opportunities and the people that I met across or through my musical career. Ah, and can't wait for more music to come out.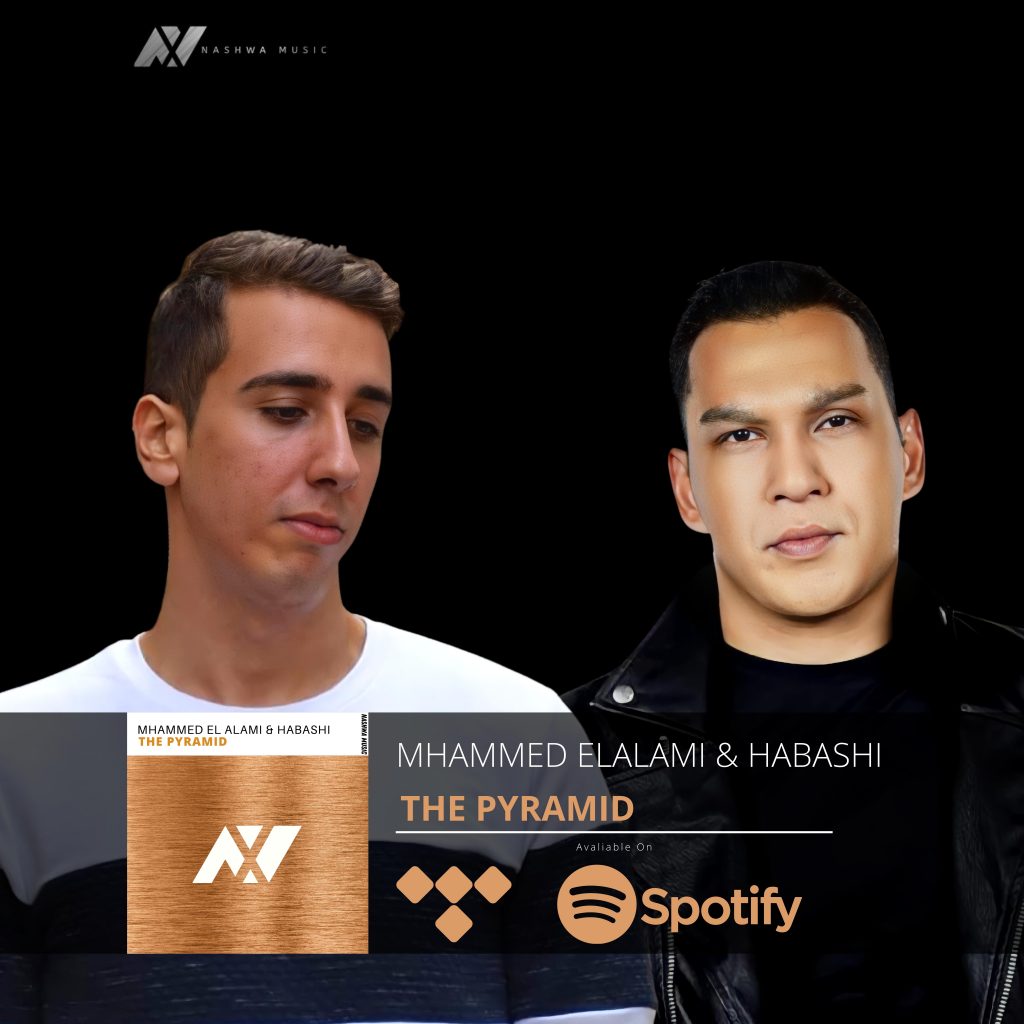 The Pyramid is a collaboration track between Mhammed El Alami from Morocco and Habashi from Singapore. Habashi whose real name is Muhammad Zulhakim Bin Muhammad Himli is also the label owner of Nashwa Music that is located in Singapore.
For more details visit: www.nashwamusic.com