Mone Monroe is an actress, singer, and model in the entertainment industry. She recently made an appearance in a movie featuring singer Fantasia Barrino and has more projects coming soon! In modeling, Mone is known for her distinct beauty features and she has also walked the runway at numerous fashion shows! She was booked at the "Trend Fashion Week', a fashion show that took place in Tampa Fl, New Orleans, New York, Orlando Fl, and Miami! While being skilled with both the camera for film and the catwalk, Mone Monroe can also sing and dance! A triple threat talent, determined to make her mark in the industry, Mone has both music and film projects in the works that will impress all in the entertainment industry! Read more to find out the latest on hottest new rising talent Mone Monroe!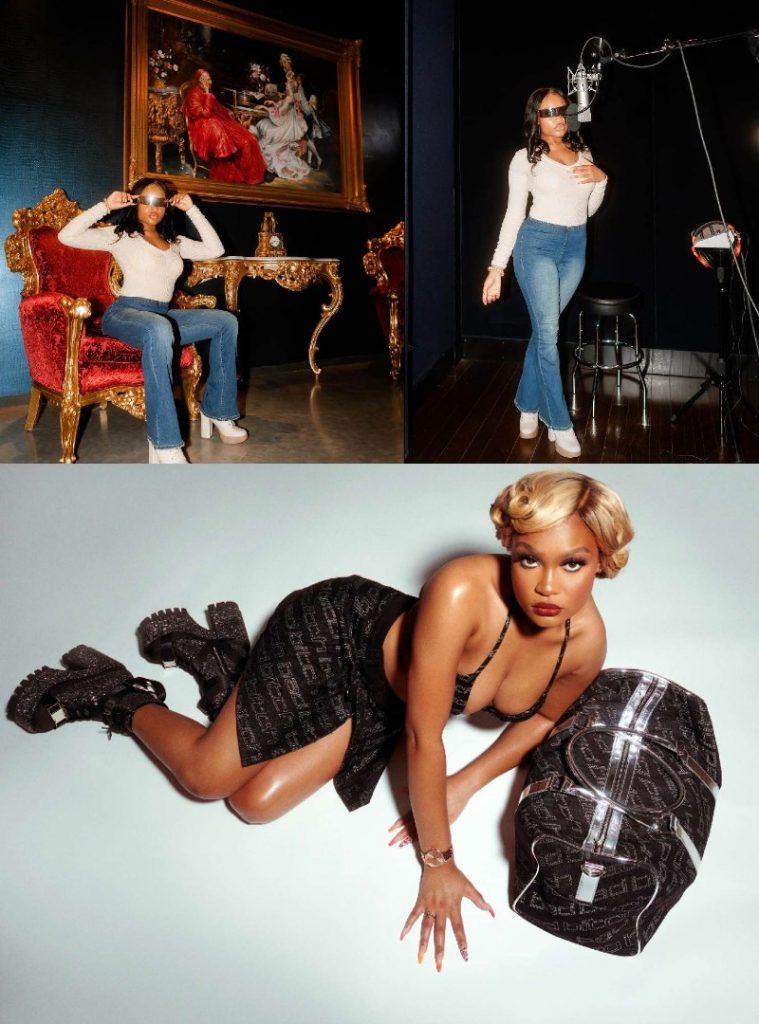 MUSIC SINGLE COMING OUT SOON!
New music is in the works as Mone Monroe is seen in the studio, hinting a new single. In a recent 2022 interview, Mone says, "Something people do not know about me is that I can sing and do music. I also write music as well."
Mone Monroe is currently based in Florida. Aside from a professional career in the entertainment industry, Mone is also a business owner and excelling in education! Mone was an honorable student, graduating with an AP Principle award, and she is pursuing an associate's degree in mass communication. Actress Mone Monroe made her debut in films with "Run, Hide Fight" and "The Lady Of The Manor". Her recent movie, "Jazzman's Blues," starring Tyler Perry, was recently released on September 23,2022. Mone is also making her debut in Summeranna Magazine! Mone  Monroe is determined to catch the eye of the top agencies and record labels. She hopes to travel around the world and to break into Hollywood Fame. Follow actress and artist Mone Monroe on her official social media below to keep up with the latest!

Keep Up With Mone Monroe On Her Official Social Sites:
https://www.instagram.com/moneeemonroeee/?hl=en
https://www.youtube.com/channel/UCWRNeJdzpLZA-sb3x8a4B0w?app=desktop