Ziannah and Khaloni Dennis are Social media influencers, actresses, and commercial print models From the State Of Georgia. They currently accumulate thousands of dollars Yearly from social media posts.
Ziannah and Khaloni Dennis, also known as Zida & Loni of The Dennis Sisters, have taken Micro kid influencers To a new level, from being no one other than themselves. While most parents post their children on social media for fun, these two post for profit. Ziannah Dennis also known as Zida, Currently 8 years old, and Khaloni Dennis, Also known as Loni Currently 6 years old, have been in the spotlight since about 5 months old, with achievements in modeling acting and the influencer entertainment industry. The Dennis sisters have appeared and published on product boxes, billboards, in-store campaigns, and online advertising as kid social media influencers, Racking up thousands of dollars every year just to advertise products & toys via social media posts. This has become how the eight & six Year old child Enterprise makes an ongoing living. All of their achievements are accumulated from posting content on social media such as Instagram, Tik-Tok, and YouTube where the girls' Fan Base is that of an average Micro influencer.
The Dennis Sisters started their path to fame from their Instagram page @the_dennissisters. Where they share lifestyle pictures, daily activities, hobbies, talents, fashion and much more. At around 3,000 followers Zida & Loni Dennis would start receiving gifted products in exchange for content post as kid influencers. These free gifts, already related to the girls' everyday lifestyle.
Gbabii George, Mother of The Dennis Sisters took the girls career to the next level, at around 10,000 followers Zida and Loni Begin Their Journey As Micro kid influencers. A micro-influencer has a social media presence larger than a normal person's but smaller than a celebrity's.
Although to some Georgia Residence Zida And Loni are already Known as Celebrity Kids. Some even pay to book the two for an appearance or live performance. Their mother takes pride in the two being Everyday Kids That she says are getting paid to do what they love which is just have fun and be regular kids.
Zida & Loni are currently one of the state of Georgia's Top Kid social media Influencers.
Ziannah and Khaloni Dennis Racked up an estimated amount of about $60,000 in the year of 2022 along strictly from content post. Not including free – gifted Event passes, gifted clothing , and toys. This estimation was conclusion from story post price, reel advertising price, and content creator post price of The Dennis sisters booking.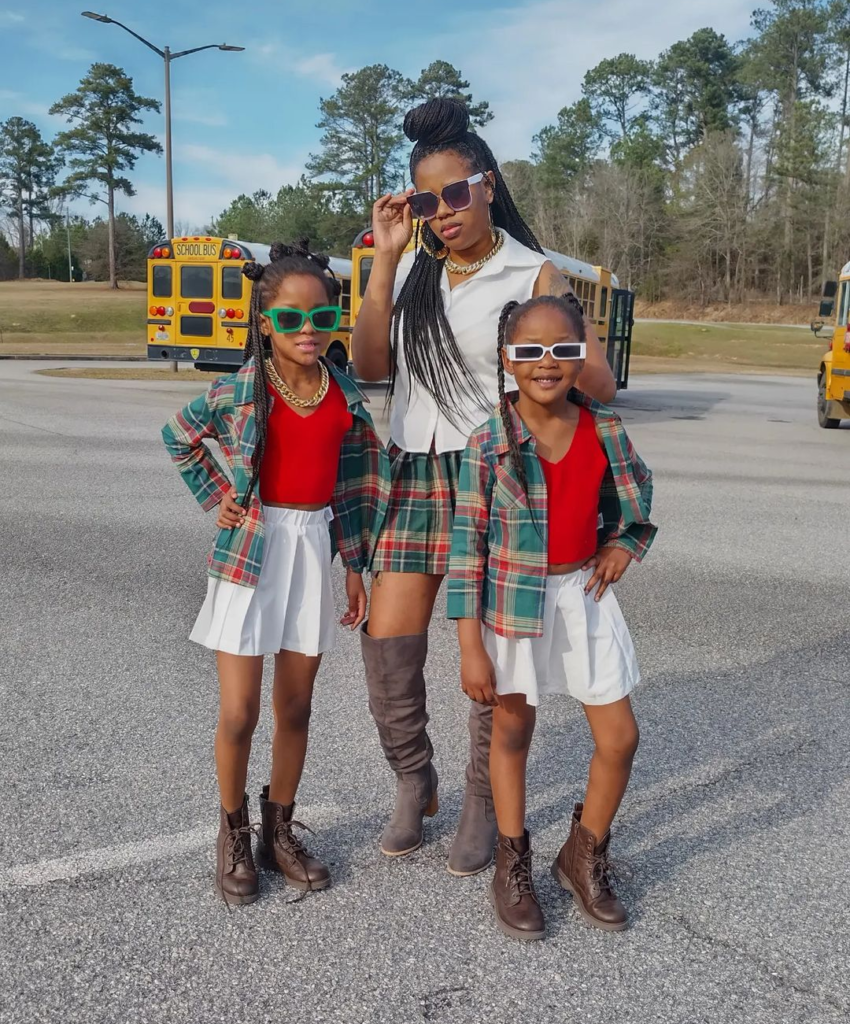 The average American annual salary in the state of Georgia is about $52,000.
Which means 8 year old Ziannah & 6 Year old khaloni accumulates More than most residents in the state of Georgia.
The Big Question, How is it possible that two children under 10 can accumulate so much as social media influencers in such a short amount of time, With such a small amount of following. The answer simple, a great team of support & good work ethic says Gbabii, Mother of the Dennis sisters.