Just Fame got a chance to interview Artist OGDAIKA in regard to her latest project Bows & Bandanas . We got insights into her music style, her source of inspiration and much more!
Q. First of all, welcome! It is wonderful to have you on our platform. How are you doing?
OGDAIKA: I have good and bad days just like everyone else but I have started a new chapter in my life. So far, it's great! I had a rough year after getting arrested and making the decision to divorce my husband. It was one of those situations where it had to get worse before it got better. I had to literally start my life over. I always thought time is more valuable than money but now more than ever.
Q. Your latest project Bows & Bandanas is wonderful! Please share with us how did you come across the idea for this project?
OGDAIKA: This project was created with the intention to acknowledge the fact that there is light and dark in everybody. We are all the bad guy in someone's story. I wanted to celebrate the union of my own feminine and masculine energy. I am multi-faceted and different situations will require different versions of myself.
Q. What exactly is the creative process that you follow while making your music?
OGDAIKA: The creative process never really ends for me. I usually have a note book with me because the wheels in my head are always spinning. If I don't I will even write lyrics on a napkin. I will usually take a walk on the beach and meditate to clear my mind before I dive into making something.
Q. What is art according to you?
OGDAIKA: Art has to provoke a reaction whether it is in a positive or negative context. If you are delighted or outraged then it's basically a confirmation that the audience was impacted by the creation no matter how you spin it.
Q. What motivates you and what inspires you in your life?
OGDAIKA: The idea of my mother coming here pregnant and experiencing homelessness on a park bench and spending more than 2 decades undocumented before receiving her green-card is the ultimate reminder to keep pushing forward and never look back.
Q. Who has been a major influence in your life?
OGDAIKA: It's funny when I was younger I would say I never wanted to be like my mother then life happens. I realize now that I need to take more chances and make decisions like the 6-month pregnant woman who woke up randomly one day and decided to board a plane to the United States for a better life.
Q. Who are your 3 favorite artists and why?
OGDAIKA: Nicki Minaj because she showed us you don't have to make a choice between being a sex symbol and intelligent but rather that you can be both. NBA Youngboy in my eyes is truly an artist because whatever emotion he is experiencing he takes it to the booth. Sheck Wes is one of my favorites ever since I read this article where he refers to himself as a multi-disciplinary artist because of his endeavors ranging from music and fashion to sports. I don't want to be limited.
Q. Any tips or advice for the young aspiring artists?
OGDAIKA: It's important to utilize critique when it comes to improving your craft. However, you have to maintain a balance and not absorb it to the point where you sacrifice your identity as an artist.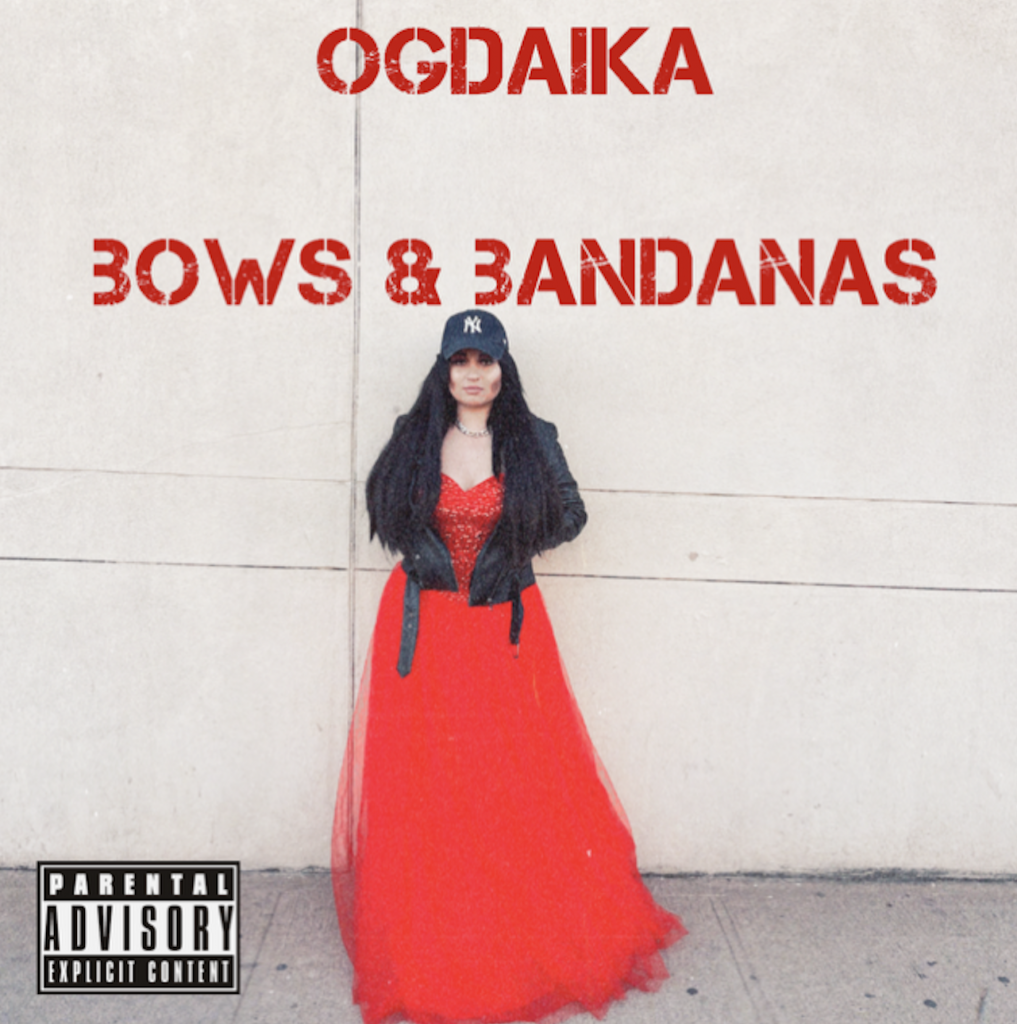 Q. What lies ahead for you in the coming years? What next? Any collaboration plans with other artists?
OGDAIKA: I definitely am looking to take my music career to the next level so for now I am living and breathing music for the next few years. I want to achieve a few goals and then maybe get around to starting a family. As for future plans, Mum's the word for me. I would much rather pop out of the woodwork and surprise everyone.
Q. Lastly, do you have any closing thoughts that you would like to share with the world and our readers?
OGDAIKA: Everything can change in your life in a matter of seconds so act accordingly.
About the artist: OGDAIKA, otherwise known as Diana Jaworowski, is a product of undocumented immigrants from the melting pot of Brooklyn, New York. She is best recognized as a jack of all trades who is ultimately committed to music. Her past experiences as a ghostwriter, political activist, working local city government all while being a painter is just some of the things that contribute to her multi-disciplinary allure. Furthermore, with a Political Science degree under her belt, she truly brings something different to the table. OGDAIKA is a self-proclaimed "one woman show" with a range of capabilities ranging from producing her own instrumentals, writing lyrics, and recording as well. Her motto is "I don't make music, I am music" and takes immense pride in being a human music machine.