Just Fame got a chance to interview artist Marvelous Xe. We got insights into her source of inspiration, the ideation process she follows while making new music and much more!
Q. It is wonderful to have you on Just Fame! Could you please tell us about your journey as a musician and how did you embark on this path?
Marvelous Xe: So happy to be able to be here. Thanks for this energy exchange.
To be frank I was pretty against becoming a professional musician most of my adult life. But there came a point where I had stories to tell and the medium most accessible for me ( to get the songs out of my body) was music.
Q. Your single Awakening is truly wonderful! Please tell us what was the inspiration behind this song?
Marvelous Xe: Gracias! I have been processing what it means to have a legacy in one's family and what magic that brings. So this one day I was sitting with my friend who is just the most awe-inspiring beautiful woman and her daughter. I remember my friend, who has the most beautiful deep brown skin and dark eyes, sitting listening to her 14-year-old complain about wishing she had blue eyes like her dad. Her eyes were an exact replica of her mother's. And I watched the words hit my friend's eyes and It moved my body in a way that I wanted to write about. The other part of that song is a spell of sorts for people to pay attention and move in their purpose.
Q. What was the ideation process behind your captivating single Flesh and Bone?
Marvelous Xe: Flesh and Bone was a one-take free sung channeled vocal. I was processing this weird experience I was having. I started going to Los Angeles events to make friends and enjoy life and I kept encountering a woman who I did not know, but she would find ways to touch me inappropriately. One time while I was sitting with my eyes closed she started caressing my arm. I very firmly told her to back off.  She would follow me, grab my arm and the last straw was when she came up behind me and started to caress the back of my neck while I was in a business conversation with someone else. I am not a toucher PeriodT.
I remember looking into her eyes and realizing she wanted to wear my skin metaphorically (i hope) –  It freaked me out and I shut that sh*t down so hard. She never came near me again.
Q. Kindly share with us your creative process which you follow while you make your music.
Marvelous Xe: The creative process is fun. I work with two other folks Brendan Dekora and OptimusGrind. We are constantly experimenting with sounds and at this point, we all know exactly what we bring to the song. I leave the track really bare when I sing vocals and then we all produce around that. Every song is a diary entry, an unending musing, or a problem I'm attempting to work through.
Q. What motivates you in your life?
Marvelous Xe: Healing. All my life all signs have pointed to helping others and myself heal. All of our music is tuned to 432HZ or other frequencies to help promote peace and healing in the body. It came from a want to hug people with sound.
Q. Who are your favorite musicians and why?
Marvelous Xe: OMG ok, I'll attempt to answer. So I don't listen to as much music as you would think, but my mom and aunts are my first loves. My Aunt is Donna Summer and she and my mother play a huge part in my sound. I was heavily influenced by soundtracks to movies which were my obsession growing up.
Gatta Love Bjork, Primus, Corrinne Stevie, Stefflon Don, Coheed and Cambria, My cousins Johnny Swimm, Mutemath, Koffee, Atlax, Perfect Circle, and anything afrobeat, bachata, reggeaton, or salsa. To name a few.
Q. What has been a constant source of inspiration for you?
Marvelous Xe: Pattern recognition, processing human behavior, and self-growth and Channeling. Quite a few of our songs are one take of vocals freely sung.
Q. Any daily mantra or regime that you follow to stay creative?
Marvelous Xe: I'm actively working through burnout right now so no daily mantra, however, I do tell myself sometimes – "Every day you work for yourself on this side of life is one less day you gotta work for someone else on the other."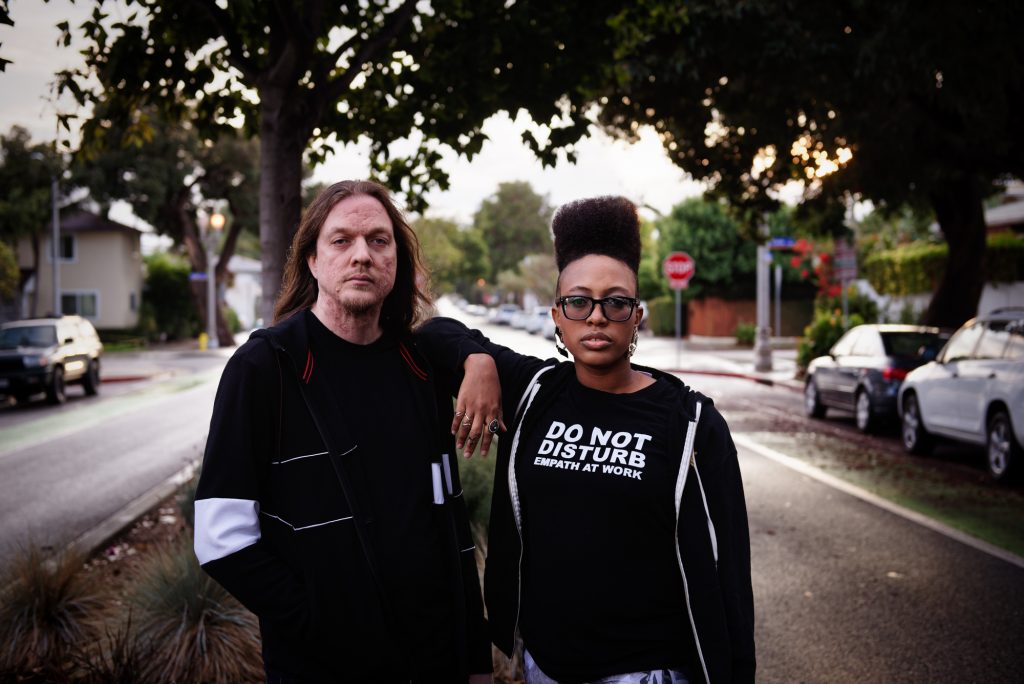 Q. Tell us about your band and how did you meet your bandmate Brendan Dekora.
Marvelous Xe: Brendan and I met over our love of music and OptimusGrind was Brendan's friend. One day I needed to know how to recreate a dubstep technique and OptimusGrind showed me, then we all started making jams together.
Q. What process does the band follow while working on new music?
Marvelous Xe: The process is I call Brendan and Optimus Grind I tell them to put on clothes cuz I'm coming over to record some sh*t. They say okay. We all meet at Brendan's studio. Sometimes we meet up separately depending on what is left to do in a song. Then Boom new song!
Q. If you could change one thing about the music industry what would it be?
Marvelous Xe: I wish everyone would get paid fairly. I wish the runners had a living wage and that the assistant engineers, Engineers, producers, and writers, were entitled to royalties as well. Without the team the performer is nothing and I wish the emphasis was put on respecting all jobs that lead to a great record.
Q. Kindly share few tips for aspiring artists out there.
Marvelous Xe: I remember people telling me to find my voice and I didn't know what the hell they were talking about. I wish someone had told me to sing every fucking day until your voice hits your body in a way you love. Till your own voice puts you in a trance and to play vocally. Personally, my voice changes to be able to tell the story correctly so every song is going to sound drastically different. there is no formula or structure and nobody cares.
Q. What next? Which projects are you working on now?
Marvelous Xe: We are putting out a song and a sound bath jam every month. I particularly love the sound bath because we just get a bunch of musicians in a room and free-flow play. It creates these amazing vortexes that leave you feeling good as hell.
Q. Lastly, do you have any closing thoughts that you would like to share with the world and our readers?
Marvelous Xe: If you fidget, please fidget, if you rock, tap, shake or make weird noises, embrace that, please. That will help you tap into your creative current.
About the artist: Out of the South Los Angeles renaissance, Afro-Latina singer/songwriter Marvelous Xe is bringing awareness, love, and vibrational peace to her community and fellow activists through dope music set at 432Hz with genre crossing anthems fused with head banging rock. Her music reflects the national tension surrounding police brutality, black lives and LGBTQIA issues. When asked who the intended audience is, Marvelous Xe stated that she creates for the weary and oppressed. Marvelous Xe is joined by Grammy-winning Engineer and Producer Brendan Dekora. In the industry for over 20 years, Brendan brings his years of experience to the table to develop and envision the in-depth productions that are Marvelous Xe.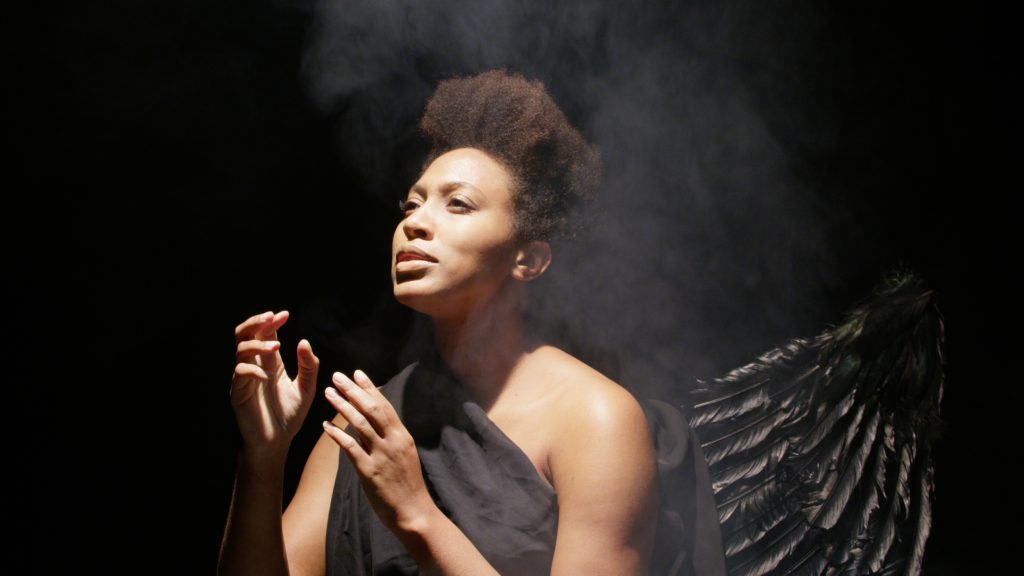 Follow the artist on her official social media for updates about the album:
Facebook | Twitter | Instagram
For more details visit: www.marvelousxe.com