Actor, Model, and Producer Ezekiel Ajeigbe known for his roles on Dynasty, Bigger, and Seal Team just made history with his latest film being the first Black Owed Feature Film in the NFT Space!
Ezekiel Ajeigbe plays one of the lead roles in the film 'Kickin Knowledge'. He describes his role as one of the most challenging roles he's had to take on, but at the same time, the set environment made it always calm and easy-going. Ajeigbe explains one of the reasons that drew him to the production was the film's real-life messages that aren't always talked about amongst people. The film has no doubt turned to be a major success and just has been picked up for distribution by a major company!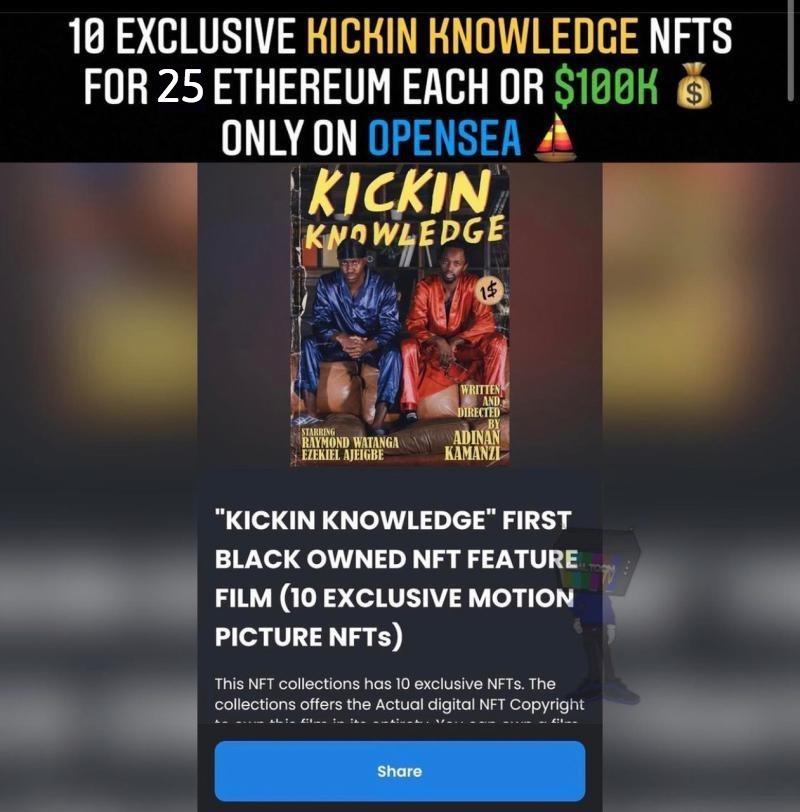 Read more and find out where you can watch 'Kickin Knowledge' in 2022!
CONFIRMED: YOU CAN WATCH KICKIN' KNOWLEDGE ON TUBI TV 2022 RELEASE
Kickin Knowledge will officially be on Tubi TV in 2022 through Dame Dash Studios & Homestead Entertainment!
Tubi TV is one of the hottest modern film and tv platforms on the net. It has been acquired by Fox Corporation has over 30 million active monthly viewers.
More About Actor Ezejiel Ajebe & Inspiring Words behind his Motivation for Acting
Actor Ezekiel Ajeigbe is a humble and driven rising star actor currently residing in LA and originally from Dallas, Texas. Ajeigbe has had success in booking roles in popular TV-Shows /films and continuing to impress industry folks in the entertainment industry.
Ezekiel Ajebe Describes His Motivation for acting
"What motivates me is the pure fact that I've realized acting is bigger than just me…."
KICKIN KNOWLEDGE is starring Raymond Watanga and Ezekiel Ajeigbe.
Writer and Director: Adrian Kamanzi
Executive Producer: Rocky Ramsey
Production Companies:
The Kamanzi Company
STRYTLRS Production Co.
Roughneck Film Producing
Dream World Productions
Make sure you mark your calendars in 2022 and watch Ezekiel Ajeigbe in his role in the film Kickin Knowledge that will be featured on Tubi TV!
FOLLOW ACTOR EZEKIEL AJEIGBE ON SOCIAL MEDIA & OFFICIAL WEBSITE: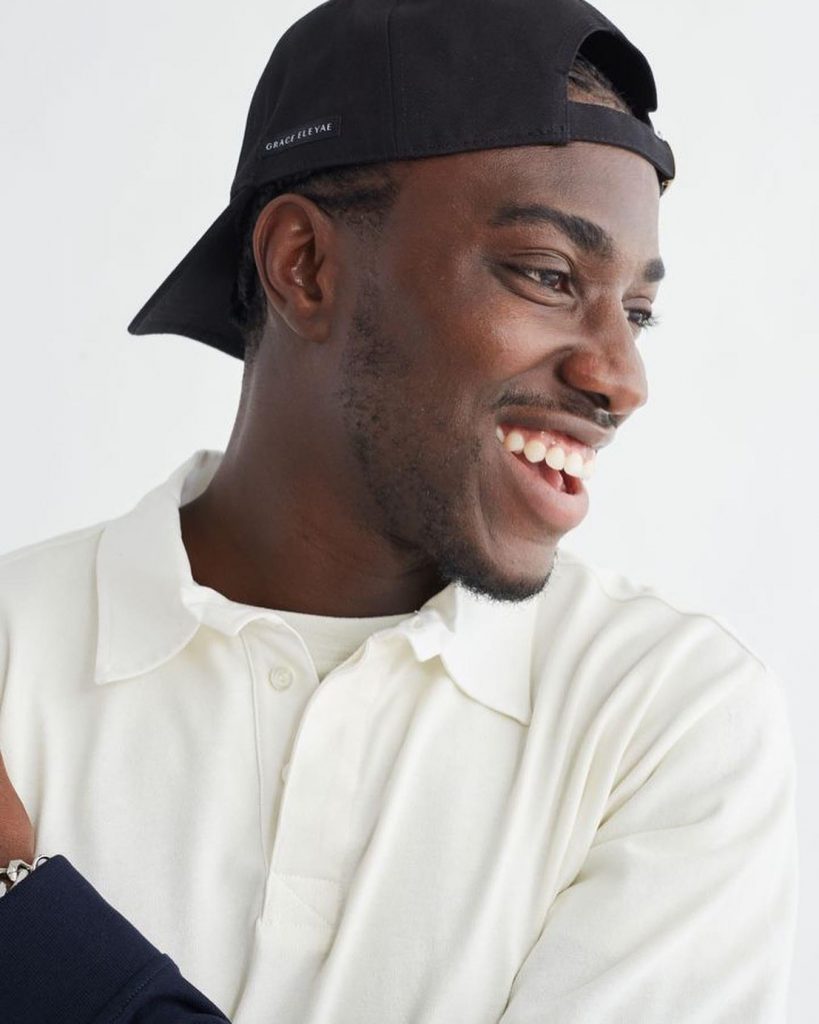 https://www.ezekielajeigbe.com/
https://www.instagram.com/iam_ezekiel_ajeigbe/