Just Fame is today sharing an exclusive track by music producer Klipz. It is titled Only You and is a peppy number. The main asset of the track is its distinct arrangement. Also, another remarkable aspect is its deeply atmospheric vibe and irresistible beats. The incredible composition is breathtaking too. The vocals in the single are enchanting. And it seems the artist has a lot of caliber to carve a niche of his own with this type of riveting music!
Jukebox Times highly recommends this single which is currently streaming on Spotify! Also, do check out the VIP mix of this track which is sensational too!
About the artist: Klipz's musical journey started off being in a boy band as an MC followed by being a club DJ touring the world as well as a member of London's collective The Fedz. Recently started joined Electronic dance duo MAKLIPZ but now is ready to launch his solo career as Klipz as a Music Producer/DJ specializing in anything which sounds good.
His most recent single released with MAKLIPZ gained national radio coverage across BBC Radio 1, 1-xtra, KissFM and Capital.
And for music lovers, we have another great update from Klipz! In November 2021, Klipz is all set to release a collaboration project alongside his bandmates Bluey Robinson & Fab Campbell. And the song is called Love Sick!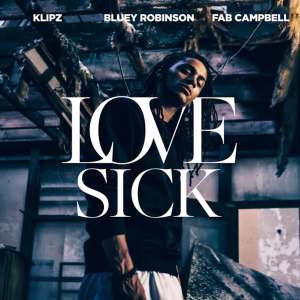 Keep an eye on his official social media for updates about Love Sick!