Bianca Foscht is a talented Austrian actress and filmmaker was born in Graz, Austria, as the second of five children and has Slovenian and Italian ancestry. Growing up in the suburban Austrian area Bianca was convinced to become an actress and filmmaker at the age of 12. Starting out with filming little movies in her backyard with her father's video camera, lovingly forcing her siblings and neighbors to star in her movie, Foscht decided to make this her career. From an early age on Bianca was inspired by the arts, studying ballet, jazz, lyrical, contemporary and acrobatic dance and competed at national and international dance championships. In her last year of high school Bianca was spotted by a theatre director and was offered a leading role in a modern theatre production in Austria. At the same time Foscht submitted an audition to the Austrian "Dieselkino" cinemas for the first ever Movieoke Awards. Bianca was the only actress auditioning in English and won the film- and cinema award for her outstanding performance. After high school graduation Foscht moved with her twin sister Dilara Foscht, who is an aspiring actress and filmmaker herself, to Germany to learn more about the European theater and film industry. After a year of work in theatre and film in Passau, Munich and Konstanz Bianca decided to move to Vancouver to expand her knowledge and career in an English speaking country. As an actress Foscht trained with acclaimed teachers like Harry Shifman, David Lee Strasberg, Larry Moss, Jean-Louis Rodrigues & Kristof Konrad, John Homa, Bob Corff, Bruce Eckstut and Tania Nolan to name a few.
Foscht has starred in many quality productions in both theater, film and TV. Her credits include the lead role in the modern theatre production, Dorian Gray-Pictures of Beauty, at the TAO!
Theatre in Graz, Austria that was picked up for a resumption in 2020 due to it's major success. She also appeared in the 13th season of the well-known TV show Das Supertalent, as well as in several European and North American independent productions, and most recently in the feature comedy Outrunners that premiered at the RIO Theater in Vancouver, BC and was invited to BC's major festivals and film markets, including the Kamloops Film Fest. Other credits include the lead role in the independent movie HANNAH that is set up for a huge festival run in 2023 and 2024, a supporting role in the Irish comedy Birthday Heist and the TV pilot Black Retail as well as the lead role of 2022's 'One-Take-Movie Fest' winner The Movie Star. Bianca also had the honor to work as a supporting actress on the web series I Killed Maddie Forbes and she starred in the 2022's critically acclaimed and TIFF nominated movie N'XAXAITK.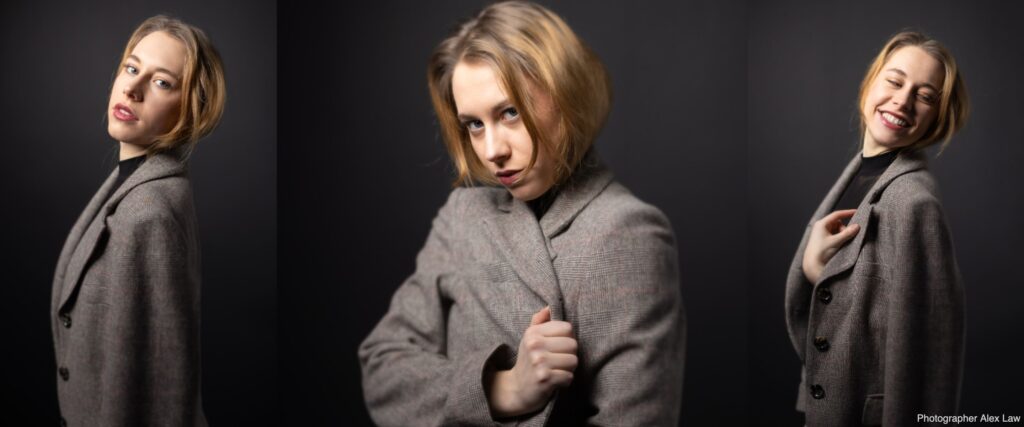 Bianca stars in the latest comedy feature "Outrunners" that recently premiered in the RIO Theater in Vancouver, BC and was invited to BC's major festivals and film markets, including the Kamloops Film Fest.
EXCLUSIVE Q & A WITH ACTRESS BIANCA FOSCHT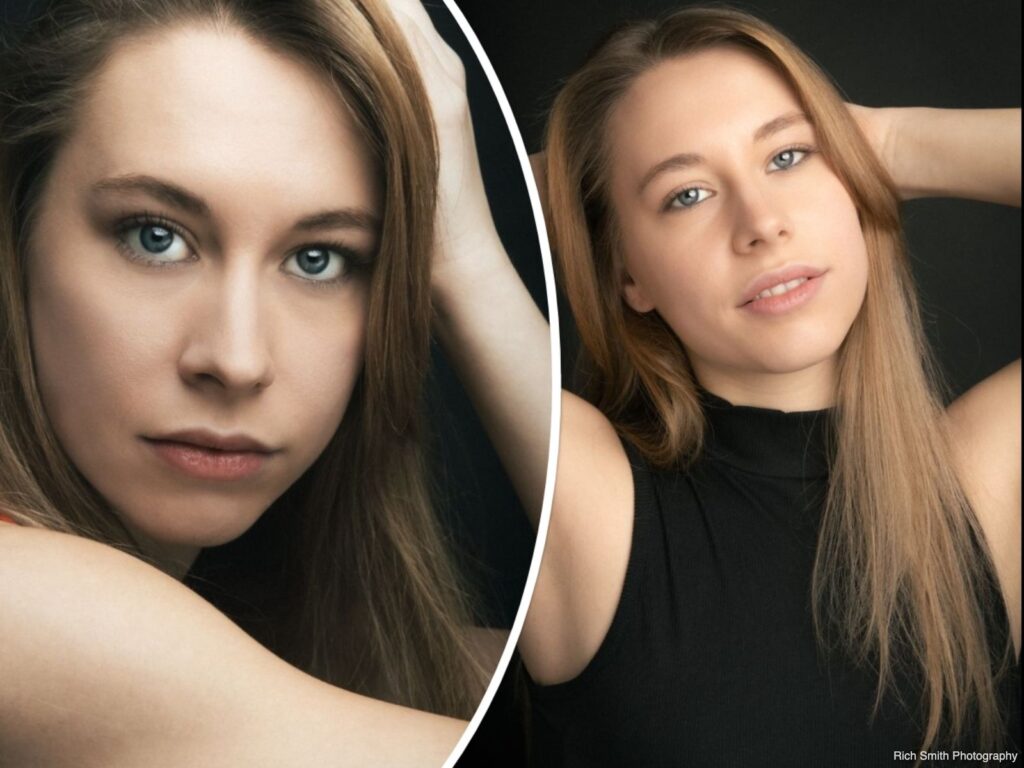 Q: How did you land this role?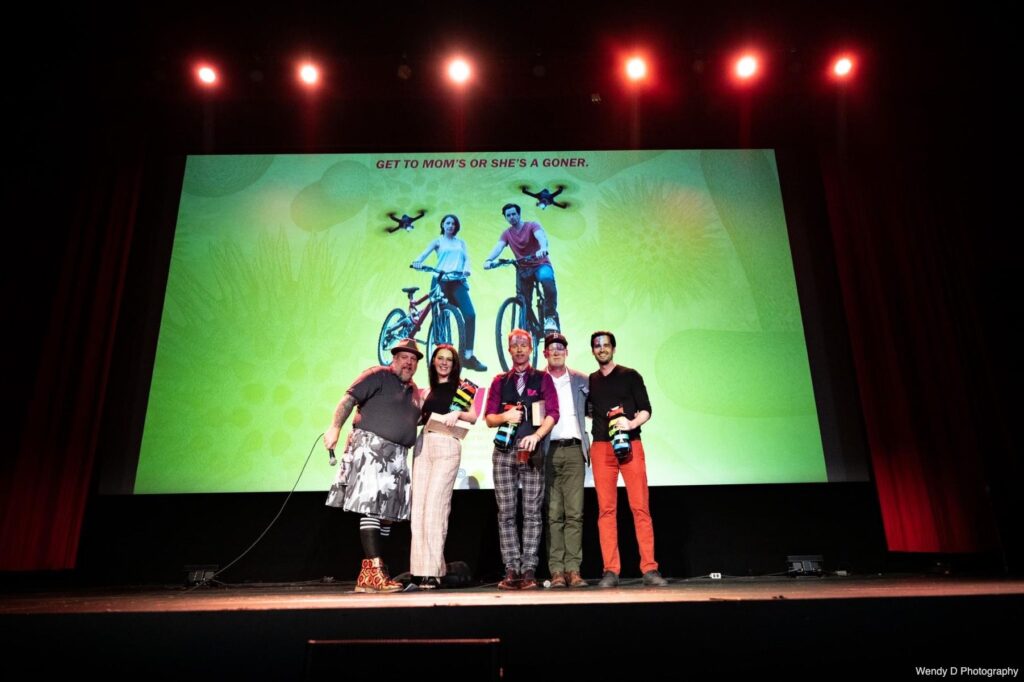 Bianca Foscht – A: It was an interesting process because usually in TV and film there is a long casting process that an actor has to go through before hearing the final words of "you booked the role". With Outrunners it was quite different. I was working on a different set when I suddenly get a call from my dear friend Shawn Major, who is an absolute genius when it comes to production design and producing a movie from the scratch. He told me about this feature film idea that his friend, the amazing director Ken Hegan wrote and he asked me to be part of it. There was a role that required somebody that could speak German fluently, and since growing up in Austria it was the perfect match. After a few table reads and creative talks with the core team, I was able to jump fully into this bilingual role.
Q: How was the work on set of Outrunners?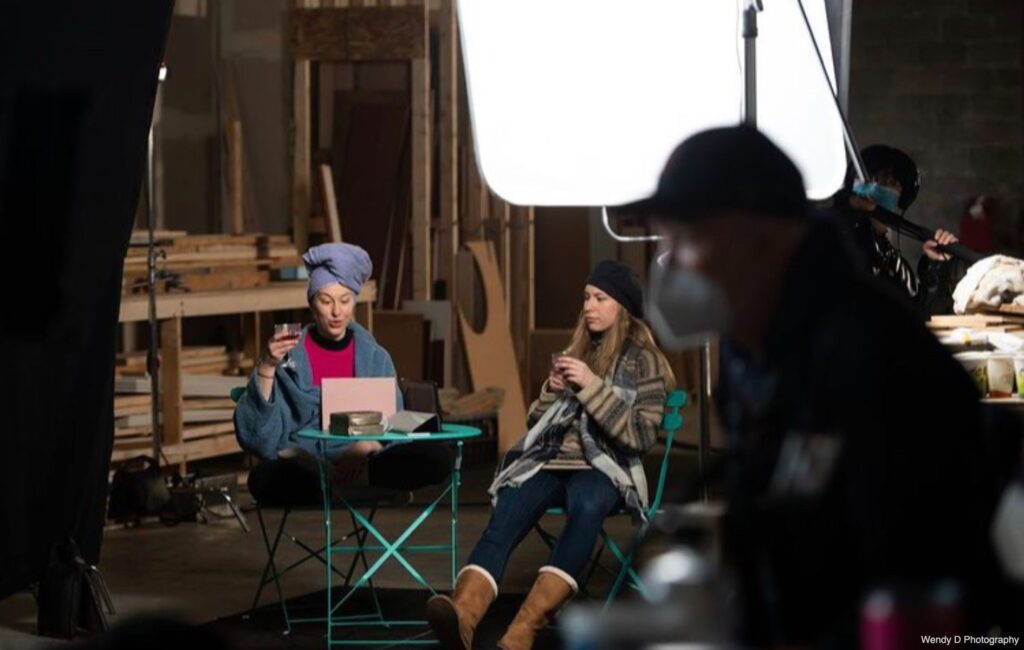 Bianca Foscht – A: I love working on sets. It is where everything comes to life and since I'm a very social person that loves busy, loud and bold environments working on a set like Outrunners that required several location moves in the wilderness of North America was a truly mind-blowing experience. The whole team was incredibly inspiring to work with and since most crew members on this project had a background in the world of independent filmmaking the whole filming approach felt very artistic, passionate and driven until the last day of wrap. The crew didn't just manage to bring a hilarious comedy on screen but they also took the time to answer questions and let me learn about their wonderful skillsets that make this movie shine.
Q: How did you prepare for the role and getting in character?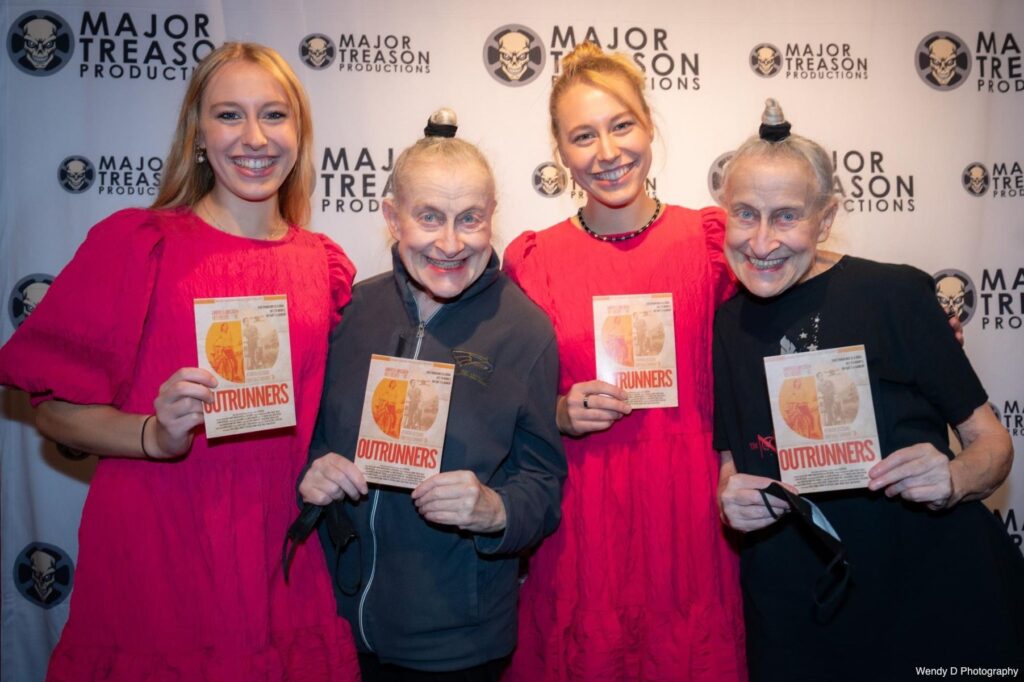 Bianca Foscht – A: Every script I get to read and every character I get a chance to take on feels very sacred to me. I treat the characters I portray like my sister, somebody I respect and love from the bottom of my heart. Therefore, I give everything to portray that character as sincerely and truthfully (& with a rich inside) as possible. For any role I tackle I will have two guidelines: I will do tons of research (especially if the character comes from a different world or time – e.g. period piece) and I will always leave my ego and judgement at the door. Diving into a character with an "open heart" is really key. That's something I learned from one of my wonderful acting coaches, Larry Moss, and it really stuck with me.
I believe there are no small roles, even the non-speaking roles or one-liner are important and serve the story…otherwise the writer wouldn't have written it in.
My approach to character development in a script is always very story driven. What I mean with that is that whatever I do, it needs to serve the story. I believe making a movie is like the life in a beehive: a lot of bees come together to create something great. It's the same with film; a lot of passionate artists come together to create something incredible.
Q: Any special shout outs?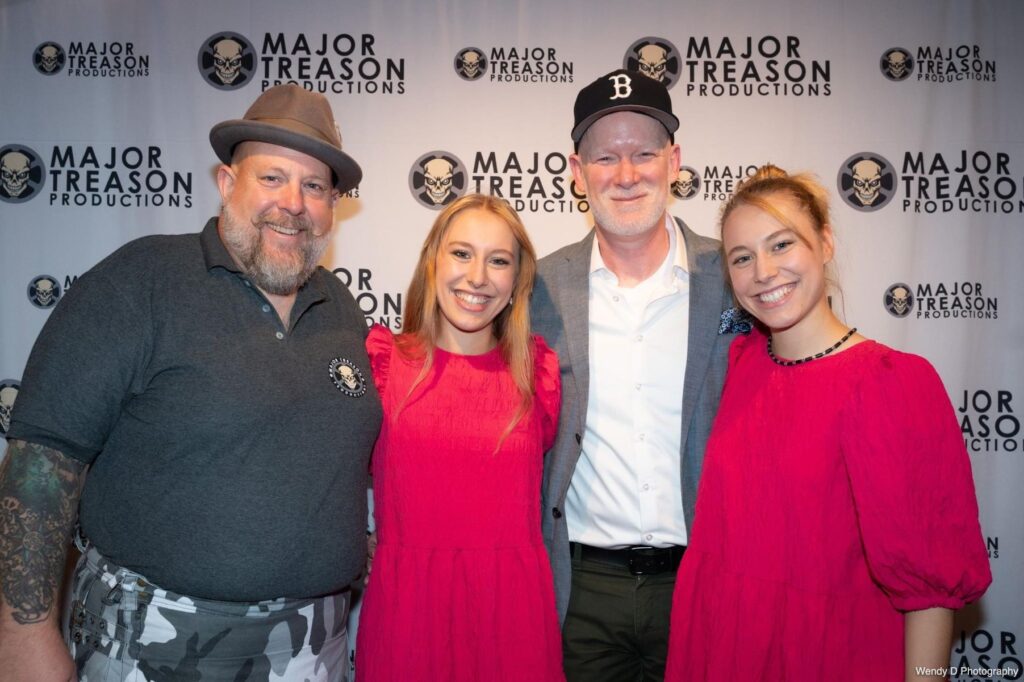 Bianca Foscht – A: Oh absolutely! I feel like there are a million people that deserve a huge shout out for making this project happen! But let's not go wild; baby steps: ☺
A huge shout out goes to the incredible crew of Outrunners that includes the amazing director
Ken Hegan, creative producer Shawn Major and executive producer Wendy Hyman, the absolutely amazing cinematographer duo Marco Bossow and Andy Brown, composer Norrie Henderson, editor Stuart Mackay-Smith, the incredible art director Jackson Smith, our dream AD Timothy Paul Coderre and many more. The art department, hair and makeup as well as VFX and sound did an outstanding job! It is such a privileged to work with so many creatives that bring such skill, talent, expertise and enthusiasm to a project like this.
A great shout out also goes to my incredibly empowering coaches and mentors that keep me on my toes. I had the honor to work with the fantastic Harry Shifman, David Lee Strasberg, MJ Karmi, John Homa, Bob Corff, Nancy Rizk & Geovanni Gopradi, Bruce Eckstut, Larry Moss, Kristof Konrad & Jean Louis Rodrigues, Tania Nolan, Sanders Whiting, Jill Morrison, Mark Gantt, Michael Goi and James Kot.
FOLLOW ACTRESS BIANCA FOSCHT ON HER OFFICIAL SOCIAL SITES: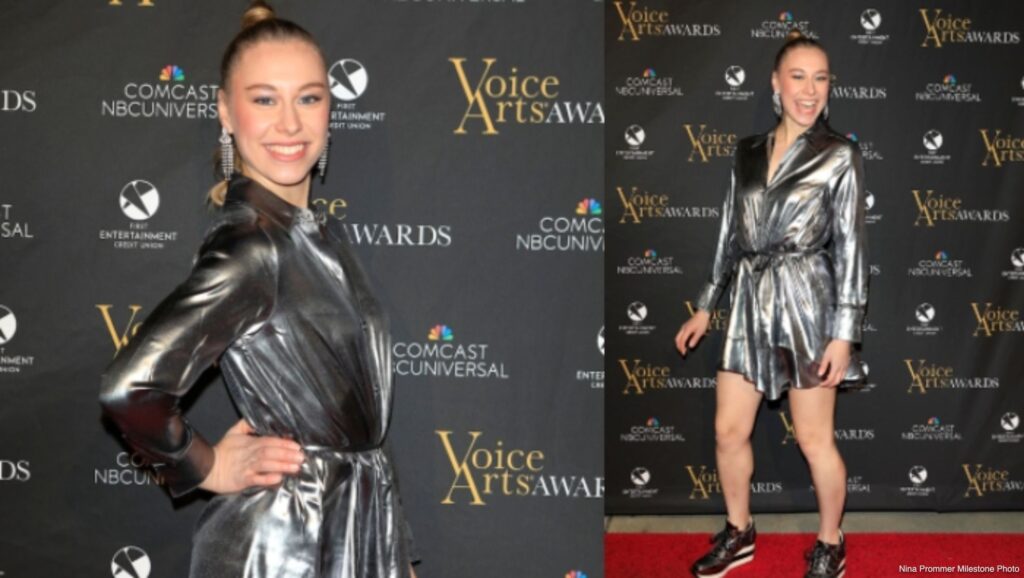 Instagram: https://www.instagram.com/biancafoscht/?hl=de
IMDb: https://www.imdb.com/name/nm11516255/