Marvin D. Phipps is a talented American actor, comedian, and host. He has performed at the hottest comedy clubs including The Laugh Factory. Marvin is also co-host of Windy City Underground. With years of experience in the entertainment industry, Marvin has many projects recently wrapped up and in the works, including live performances and a new reality show in the making. Read more news on actor Marvin Phipps, including the latest confirmation of recent performances and more.
RECENT LIVE PERFORMANCES!
You may have seen actor at one of his greatest performances yet at Black Oak TV on November 2022 . Marvin also recently performed at Chicago Comedy Kingz Comedy Bash, The Bernie Mac Foundation Comedy Show at the Impact House, The Comedy Bar, The Laugh Factory, and Zanies Comedy Club in Chicago! Follow actor and comedian Marvin D. Phipps on his social media sites to find out the latest info on his performances and more.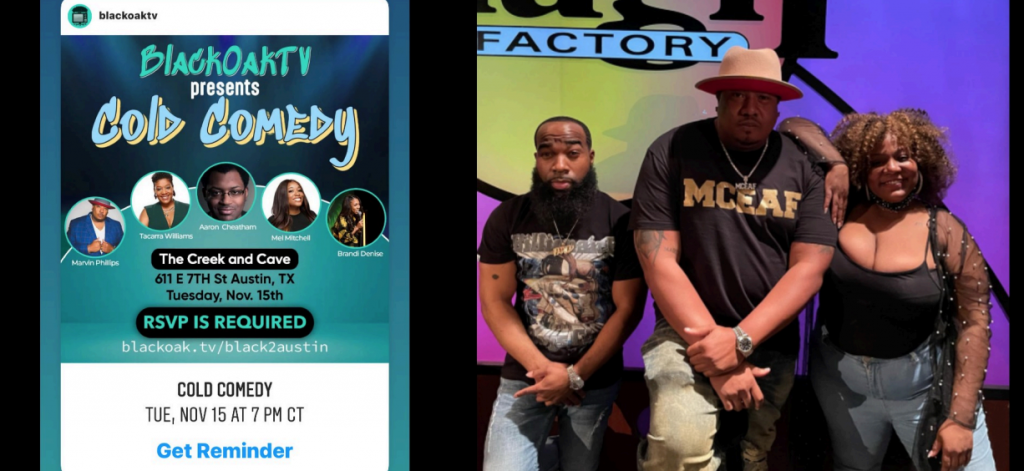 FOLLOW MARVIN D. PHIPPS ON OFFICIAL SOCIAL MEDIA SITES
http://https//www.imdb.com/name/nm5429699/
https://twitter.com/marvinphipps?lang=en
https://www.instagram.com/marvinphipps/?hl=en