Adria Dawn recently announced four film screenings for her award-winning films, Identity and Gray Area, in October 2022. Adria Dawn is an accomplished actress and filmmaker. Tarleton/Dawn Productions was founded by her and her partner, award-winning filmmaker David Tarleton. Tarleton/Dawn Productions has over 15 years of experience in the entertainment industry producing quality films while always making some of the biggest impressions on the film festival circuits and winning multiple awards! Adria's career in the entertainment industry began as a Levi's model. She then moved on to film and television, where she rose to prominence as April Tuna in the cult hit WB Network series "Popular" and has continued to rise in the entertainment industry starring and producing quality films. Adria Dawn recently gave an inspiring hour long speech at the Waukegan Park District. Read further to get the latest on Adria Dawn and up to date news on her latest award-winning film projects!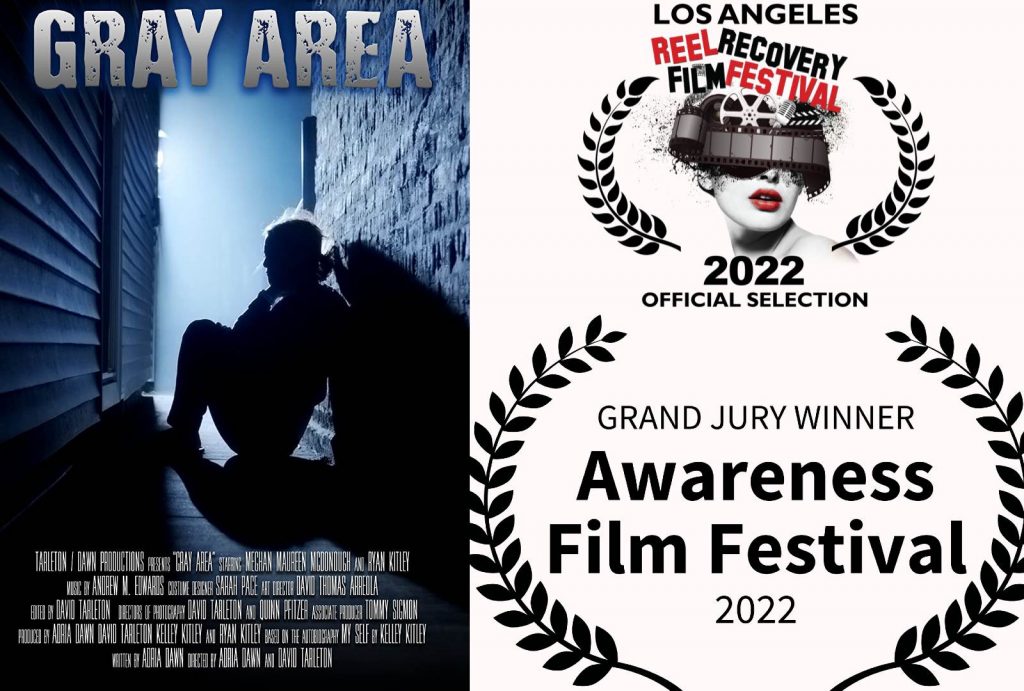 Adria Dawn and David Tarleton recently visited Los Angeles, California for screenings of her award-winning short films "Gray Area" as well as "Identity," her most recent film for social change in her "Kids Matter" series. Both films were shown at the LA LIVE Awareness Film Festival, and "Gray Area" opened the Reel Recovery Film Festival in Los Angeles, as well as The Lonely Seal Film Festival in Boston.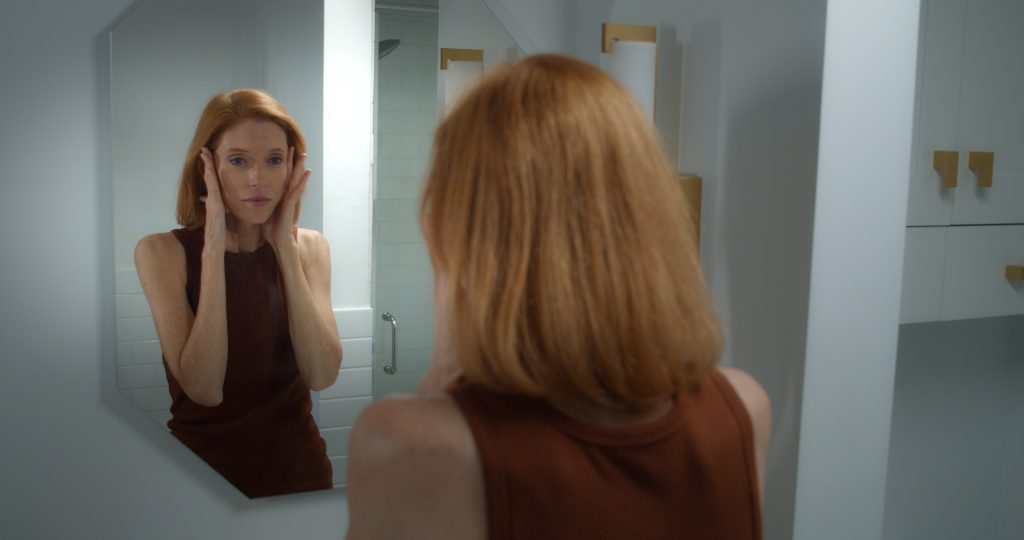 BACK TO ONE: NEW ROLE NEW CONFIRMED!
Dawn will star in and co-direct Back to One alongside David Tarleton. Back to One was written by Gordon Penn, a New York-based writer who was also Dawn's former acting manager and was instrumental in her early on-camera acting career. Tarleton/Dawn has confirmed that longtime collaborator Andrew Edwards will serve as composer for the film, and that indie veteran Tommy Sigmon will join the production team.
OFFICIAL SOCIAL SITES TO FOLLOW ADRIA DAWN: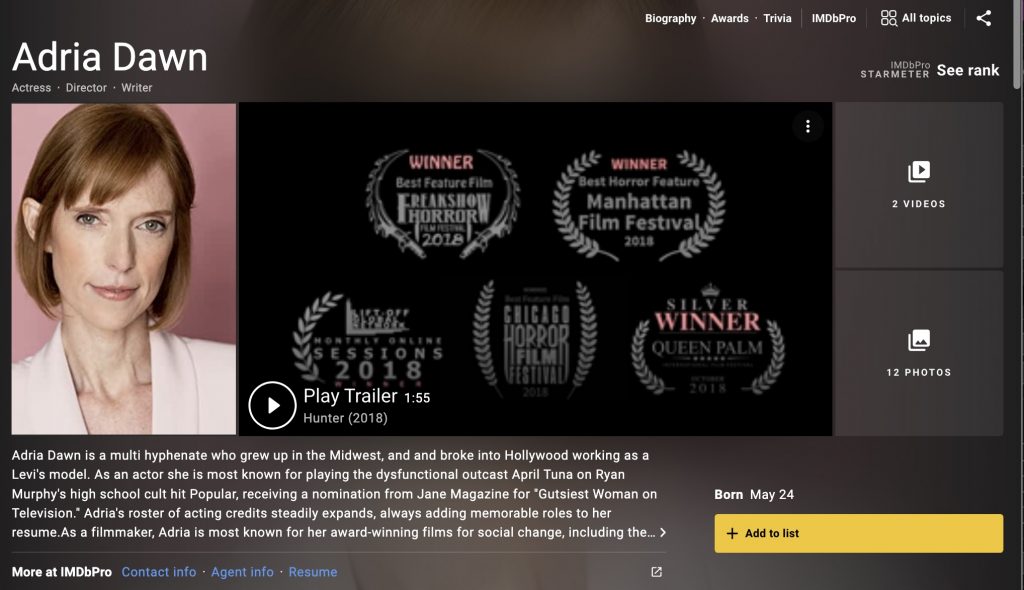 Instagram: https://instagram.com/adria.dawn
Website: Adriadawn.com
Production: Tarletondawn.com
Twitter: https://twitter.com/adria.dawn