Carlos Berber is an American writer, director, and cinematographer, best known for Alibi, The House That Eats Flesh, and Succumbs to Me. With more than 12 years of film-making production experience, Carlos Berber is an expert in the field. He has produced feature films, commercials, documentaries, and music videos for a wide range of clients nationwide and internationally. His passion for film is evident to all who see him in action on set or witness the fantastic initiatives he has spearheaded in the industry.
As an up-and-coming independent filmmaker, Carlos Berber, CEO of Berber Productions, has a strong lineup of films scheduled for release in the coming year. Currently, he is promoting Party Bus, an anthology that combines horror, suspense, and comedy.
How Carlos Berber Started His Film-making Career
Carlos Berber claims Robin Williams, Rob Schneider, and Brendon Frazier are responsible for his insatiable thirst for making movies. Carlos admitted he wasn't obsessive about the performances but was "truly inspired" by their vitality and versatility while promoting his film. He has dreamed of being an actor since he was eight years old. The regulations of Arizona, as well as the lack of options available to him, prevented him from accomplishing his goal.
As a first-generation American with limited resources, he had no financial capacity to move to Los Angeles, which seemed to be the only solution to everything that seemed fraudulent. He created his works after studying the process of film-making.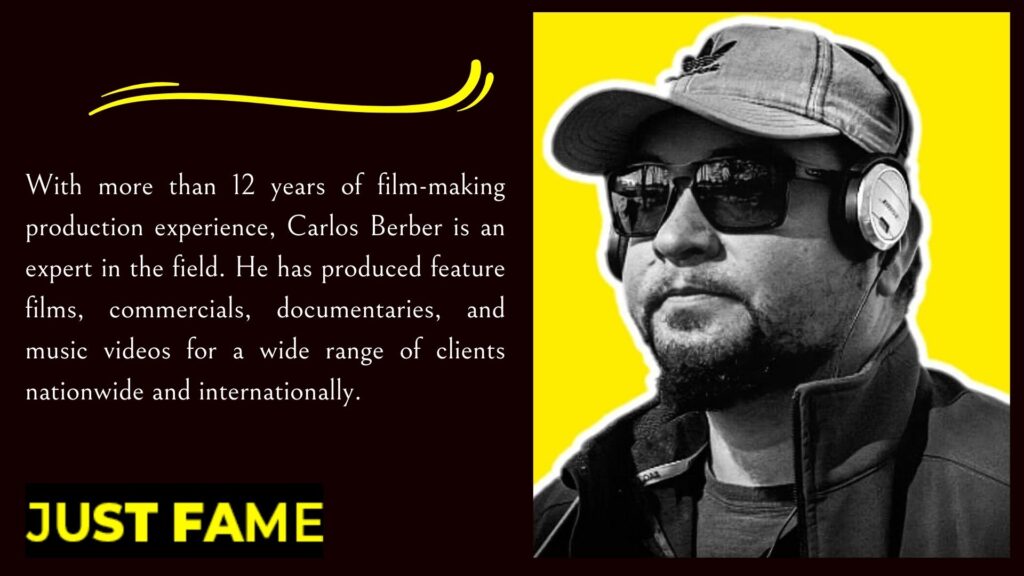 Carlos Berber's Approach To Work Sets Him Apart
As he works in such a small, intimate industry, he tends to stay in touch and close to people. As the owner of his own production company, he can choose whom he will work with and cast. His preference is to work with the same people as often as possible. Carlos places a high value on long-term and reliable business relationships. Carlos admired several prominent business figures, but it needs to be clarified which ones he most admired.
He dreams of casting Sir Anthony Hopkins in a film. Every industry employee who creates their material understands that there always needs more time. Fitness and camping were his passions before combining his career and passion. In addition to that, he has made money from most of his hobbies. His work is simply hanging out with his best friend and creative/business life partner, his wife. The fact that he gets to hang out with his friends and make movies is quite rewarding.
His Most-Awaited Upcoming Project
Three of his other projects are currently in development with release dates projected for 2023, including THE HOUSE THAT EATS FLESH, currently in post-production. ALIBI is expected to launch in 2023. Creating original content in the industry requires much self-control to find any spare time for yourself.
Among his most-awaited upcoming project is the thriller and horror film Party Bus. The film examines a variety of topics, including opportunistic avarice and accountability. The director Carlos Berber is looking forward to this movie with such a unique atmosphere and hopes people will enjoy it.
Follow the links below for the lasted updates with Director Carlos Berber
https://www.berberproductions.com/
https://www.facebook.com/berbercarlos
Click link for updates on all available streaming platforms for PARTY BUS!
https://midnightreleasing.com/filmcatalog/party-bus/
*Attention bloggers, magazines, or podcasters for follow up interviews with Filmmaker Carlos Berber, contact Sharry Flaherty of Samera Entertainment at: SameraEntertainment@Gmail.com