In the bustling city of Kiev, Ukraine, a young talent is making waves in the world of classical music. Anastasia Balyka, a gifted violinist, has won numerous awards for her incredible performances both in Ukraine and abroad. She spoke to us about her music career, her dreams, and the power of music in a time of war.
Anastasia's love for music was ingrained in her from a very young age. Growing up in a musical family, she was exposed to the beautiful sounds of the piano and the accordion. It wasn't long before she found her true calling in the form of the violin. At the age of five, she enrolled in a music school to learn piano, but within the walls, she heard the violin notes. "I fell in love with that instrument from the first note," she recalls. Anastasia began learning the violin at the age of seven, and her passion for music only grew stronger with each passing day.
Throughout her career, Anastasia has performed at various events and concerts, including the Kickboxing match of Ukraine – Turkey in 2021. She has also participated in many Ukrainian and international competitions, winning numerous first prizes. When asked about her musical inspirations, she cites the virtuosity and skills of David Garret and Caroline Campbell.
Despite the challenges posed by the ongoing war in Ukraine, Anastasia has remained steadfast in her pursuit of music. "The war has made its own adjustments to the life of every Ukrainian and to my life as well," she acknowledges. "The main purpose has become to survive, but above everything, I didn't stop performing and making music". She believes that music has the power to uplift people's spirits and give them hope, especially those fighting at the front lines.
In addition to her musical talents, Anastasia also excels in vocals and choreography. She has won prizes in various Ukrainian and international vocal competitions, and music even inspires her to write poetry.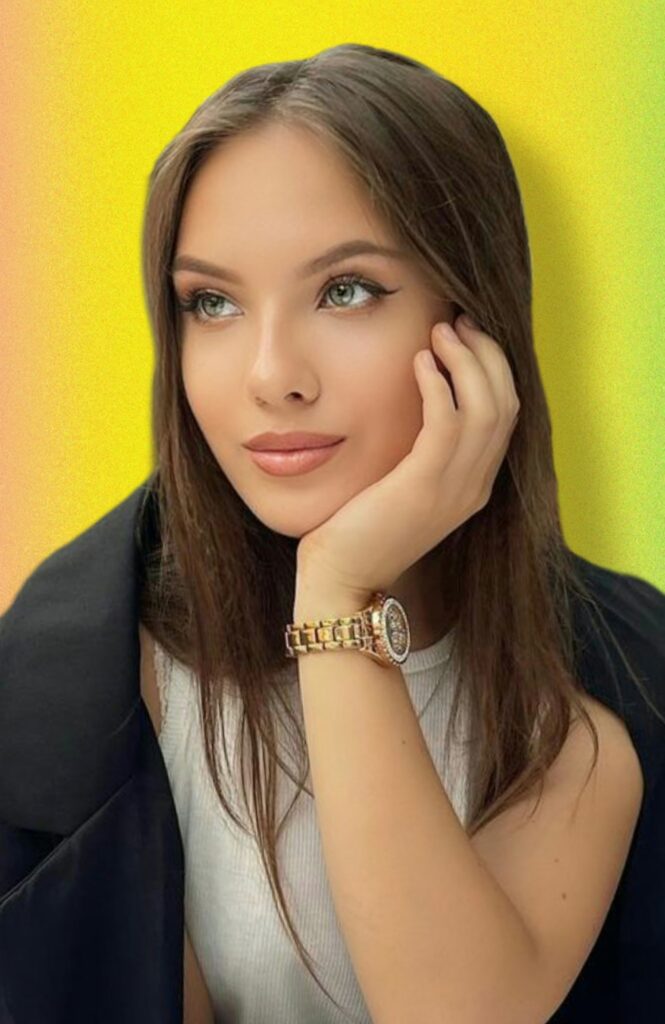 Looking to the future, Anastasia has big plans. She hopes to become a virtuoso violinist and perform on the world's biggest stages and concert halls. Her ultimate goal is to spread the light of music to people all over the world and inspire them to love and do good things in life.
Anastasia Balyka is not just a talented musician, but a true artist whose music has the power to touch hearts and change lives. In a world filled with chaos and turmoil, she reminds us of the beauty and joy that music can bring. As last thought, she's very thankful for the support she has received, "I would like to thank all my friends who supported us from Ukraine and abroad, and because of their help, we didn't lose faith in our victory and bright future. I am sure that beautiful music will save the world!"